Obit: Elizebeth Geidel, 91, of West Bend.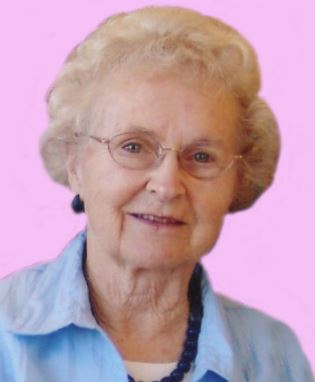 April 19, 2017 – West Bend, WI – Elizebeth Geidel, 91, of West Bend, went home to be with her Lord on Monday, April 17, 2017, at New Perspective in West Bend with her family by her side.
She was born on July 17, 1925, to the late Alfred and Martha (nee Mageski) Schulz.  On August 16, 1947, she was united in marriage to Raymond Geidel at St. John's Lutheran in Mattoon, Wisconsin.
Elizebeth graduated from Antigo High School and attended college at the University of Steven's Point where she received her teaching degree.   Her passion for teaching took her too many schools including Fillmore, St. John's Newburg, and Good Shepherd in West Bend.   Elizebeth was known and remembered by many of her past students.
Elizebeth enjoyed fishing with her cane poles (out fishing everyone), playing games with her grandchildren, and taking bus tours with her husband and friends.   Her greatest joys came from spending time with her family and sharing her faith with others.
Those Elizebeth leaves behind to cherish her memory include six children, Julie (Vince) Toman of Waukesha, Jacalyn (Ron) Kempf of West Bend, Jill (Ken) Bagby of Shelby, North Carolina, Jane (Michael) Schultz of West Bend, Fred (Meredith) Geidel of West Bend and Mike (Pam) Geidel of West Bend; 16 grandchildren; 14 great-grandchildren; three brothers-in-law, Willard (Ruth) Geidel of Mequon, Ronald (Sharon) Geidel of Beechwood, and Doug Koenig of Wausau; two sisters-in-law, Patricia Schulz of Antigo and Lucille Geidel of Newburg, many nieces, nephews, other relatives and friends.
In addition to her parents and husband, Elizebeth was preceded in death by a great-grandchild, Phoebe Schultz; three brothers, Aaron (Sophia) Schulz, Dan (Norma) Schulz, and Alfred "Fritz" Schulz; three sisters, Mildred (Clarence) Clause, Victoria (Clayton) Hammell, and Melinda (Mark) Kern; three brothers-in-law, Louis (Virginia) Geidel, Rueben (Patricia) Geidel and Norman Geidel and a sister-in-law, Elaine Koenig.
A funeral service for Elizebeth will be held at 4 p.m. on Sunday, April 23, 2017, at Good Shepherd Ev. Lutheran Church, 777 Indiana Ave., in West Bend.  Burial will be held at 11 a.m. on Tuesday at Fillmore Union Cemetery in Fillmore.
Elizebeth's family will greet relatives and friends at the church on Sunday from 2 p.m. until the time of services.
In lieu of flowers, memorials to Good Shepherd Ev. Lutheran Church or Kettle Moraine Lutheran High School are appreciated.
The family would like to extend their heartfelt appreciation to Lighthouse/New Perspective of West Bend, Serenity Hospice, Betty's Harbor, Good Shepherd Pastors, and Ladies League for the comfort and care they provided to Elizebeth.
The Myrhum Patten Miller & Kietzer Funeral Homes have been entrusted with Elizebeth's arrangements.