Obit: Gerald V. "Jerry" Staehler, 86, of Eden
Jan. 14, 2018 – Eden, WI – Gerald V. "Jerry" Staehler, entered eternal life on Friday, January 12, 2018, at his home in Eden with his loving family at his side.
Jerry was born on April 13, 1931 in Milwaukee, the son of the late Lorraine Staehler. On May 2, 1964, he was united in marriage to Carol S. Yogerst at St. Anthony Catholic Church in St. Anthony.
Jerry proudly served his country in the U.S. Navy on the U.S. Shangri-La. He worked at the West Bend Aluminum Company for over 51 years before retiring in 1999. Jerry's interest include deer hunting, trap shooting, loading shells, making beer, traveling, old cars and tractors, baseball, playing cards, visiting kids, grandkids, and great-grandkids. He was a member of the American Legion Post 384 in Kewaskum. Jerry was a very devout catholic and belonged to Shepherd of the Hills Catholic Church in Eden.
Those Jerry leaves behind to cherish his memory include his wife, of 53 years, Carol; his children, Matthias (Tanya) Staehler of Spring Texas, Luke (Sue) Staehler of Campbellsport, Rosalyn (Tim) Loehrke of Union Kentucky, and Claire (Craig) Lapenski of Graham, Washington; nine grandchildren, Elizabeth Staehler, Sara (Mike) Evert, Lucas Staehler, Casey and Sam Loehrke, Chase, Sophia, Lane, and Faith Lapenski; two great grandchildren, Ari and Otis Evert; two brothers, Paul (Shirley) Fellenz of West Bend and their two children- Justine (Ivan) Shoppach and Paulette Fellenz, Danny (Rita) Fellenz of West Bend and their two children- Lyle (Shan) Fellenz and Larry (Tracy) Fellenz; a sister, Judy (LeRoy) Gross of Fond du Lac and their five children- Annette (Steve) Soldner, Gary Gross, Michelle (Nick) Cwian, Brad (Lisa) Gross, and Kurt Gross; a special cousin, Rosemary Fickert; two brothers-in-law, Tony (Charlotte) Yogerst and Bob (Lois) Yogerst; two sisters-in-law, Linda (Jerry) Mueller and Helen Bonlender; many cousins, nieces, nephews, friends, and many others.
Jerry was preceded in death by Alfred Fellenz; a nephew, Joseph Gross; his parents-in-law, Hilbert and Marie Yogerst; a brother-in-law, John Bonlender; and many aunts and uncles.
A Mass of Christian Burial for Jerry will be held at 12:30 p.m. on Friday, January 19, 2018, at Shepherd of the Hills Catholic Church, W1562 Co Rd B, in Eden. Burial will follow at St. Mary's Catholic Cemetery in Eden.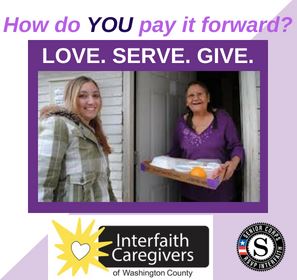 Jerry's family will greet relatives and friends at the church on Friday from 9 a.m. until the time of Mass.
In lieu of flowers, memorials to the family are appreciated.
The Myrhum Patten Miller & Kietzer Funeral Homes have been entrusted with Jerry's arrangements.
The Staehler family would like to extend their heartfelt appreciation to Agnesian Hospice Hope R.N.'s, C.N.A.'s, and many caregivers for the wonderful care throughout his last months of his life.