Obit: Helen Krahn was born when Woodrow Wilson was president
I find it fascinating the life of someone who has lived 100 years. Earlier this week Helen Krahn died. She was born in 1915 when Woodrow Wilson was president and when there 48 stars on the U.S. flag. In music the Jelly Roll Blues by Jelly Roll Martin was one of the popular hits.  The annual Tour de France bicycle race was not held because of WWI and it would be four years yet before the pop-up toaster would arrive on the market.
Helen B. Krahn (nee Schultz) age 101 of Hartford, Wisconsin passed away on Thursday, February 18, 2016 at the Pavilion of Glacier Valley in Slinger, WI.
She was born on January 16, 1915 in Knowles, WI to Louis and Alma (nee Breselow) Schultz.  Helen was confirmed by Rev. Carl Otto in 1928 at Brownsville Lutheran Church. She was united in marriage to Milton Krahn on November 6, 1937 at Knowles Lutheran Church. Helen and Milton then farmed in the Town of Herman until 1982. She was also a long time member at Peace Lutheran Church in Hartford.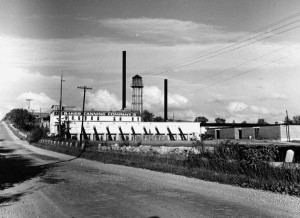 She attended Mayville High School and also worked on the farm. She worked at Baker Canning Co., Hartford Casing Co., and Maysteel in Mayville. Helen loved to spend time with her family and especially with grandchildren and great-grandchildren.
Helen is survived by her loving son, Kenneth (Camille) Krahn of Lomira; cherished grandchildren, Annette (Steve) Weber of ID, Ed Krahn of CO, Kimberly (Steele) Hatter of CO, Juanita (Brian) Okon of Leroy, Wendy (Curt) Giese of Fond du Lac, Maria (Joel) Sampson of MN, Mike Berling of Jackson, Wendy (Paul) Rousseau of Hartford, Angela (Daniel) Lauer of Sussex, Shawn (Melony) Berling of Hartford, Keri Berling of McFarland, Jeni (Drew) Hohensee of OR, Ryan (Dee) Sperling of FL, and Christopher (Rebecca) Sperling of TX; treasured great grandchildren, Brock, Andrea, Benjamin, Gretchen, Jamie, Jessie, Haily, Catherine, Ben, Nora, Sierra, Anna, Elizabeth, Hailey, Logan, and Julia. Sons- in-law Gary Berling and William Sperling.  She is further survived by nieces, nephews, other loved relatives and friends.
She was preceded in death by her parents; her husband, Milton Krahn in 1999; her daughters Karen and Rosalyn; her brothers and sisters.
Funeral Services for Helen will be held on Friday, February 26, 2016 at 11:00 a.m. at Peace Lutheran Church (1001 Center St. Hartford WI 53027) with Pastor Jeremy Husby officiating. Family will greet relatives and friends on Friday from 9:00 to 11:00 a.m.
Interment in Pleasant Hill Cemetery, Hartford, WI.
Photo courtesy Jim Widmer Photograph Collection