Obit: Jamelee "Jamie" L. Plavec (nee Jackson), 68, of West Bend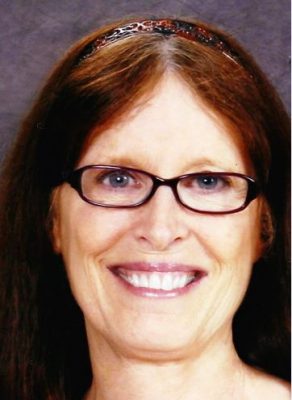 Nov. 27, 2017 – West Bend, WI – Jamelee "Jamie" L. Plavec (nee Jackson), 68, passed away peacefully in her home, surrounded by her family, on Friday, Nov. 24, 2017.  She was born June 21, 1949 in Tomahawk, WI to James and Alyce (nee Kuepper) Jackson.
It was her robust Christian faith that enabled Jamelee to confront pancreatic cancer with fortitude and without fear. Jamelee's life was defined by her personal relationship with Jesus Christ and her commitment to the gospel message of salvation by grace through faith.
Everyone who met her witnessed how she consistently modeled God's love and mercy in her daily life. Her home was a sanctuary for those who were hurting, struggling, or searching.
Jamelee was a longtime church secretary, where she found great joy in serving God and coordinating ambitious events, including many children's activities. "Take the Lord with you," she reminded her own children each day before school.
There was divine inspiration in Jamelee's generous spirit, her infinite love for family, her willingness to sacrifice for others, and, the family suspects, her ravenous appetite for chocolate.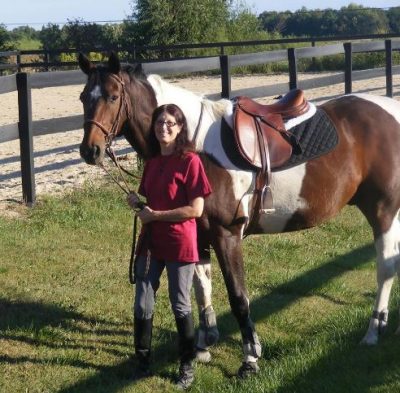 Her creativity was boundless, whether scripting original stage plays for church or producing Super-8 movies starring each neighborhood kid.
As a school district lunch server, Jamelee converted the cafeteria at Jackson Elementary School into "Tony's Pizza Place," a Wild West saloon, and more. Under her direction, the basement at Emmaus Bible Church often became a time-travel machine, sending congregants to places like Bethlehem and an ancient market.
Every so often her children returned from school to discover impromptu scavenger hunts or puppet shows. They also remember experiencing Christmas through unique, fun-loving celebrations of Christ's birth, a tradition that resumed once Jamelee's grandchildren arrived.
Jamelee's warm smile and laugh were infectious, and she had a silly streak. It was not unusual to see her making faces, wrestling with her grandchildren, and stomping Mega Blok cities while roaring like an American Godzilla.
She also possessed the "horse gene," spending countless Saturdays riding horses and taking her grandchildren to lessons. She showered her grandchildren with affection and, as she often said, a "thousand forever kisses."
Jamelee is survived by her loving husband of 30 years, Anthony; children, Eric (Stacy) Beltmann, Karen (Eric) Carlson, Amber (Aaron) DeRuyter; grandchildren, Kael and Keaton Beltmann, Adelaine, Eleanor and Evelyn Carlson, Hudson DeRuyter; her mother, Alyce; siblings, Jodi (Jeff) Toussaint, Bob (Linda) Jackson, Jim (Carol) Jackson, Rick (Skeeter) Jackson, Janeen Jackson; siblings-in-law Mark (Debby) Plavec and Mary Plavec.
Her special extended family includes Dennis and Lois Beltmann; Chris and Jenni Thompson, and their children Kaitlyn and McClane; and goddaughter Jamelee Sarow, who is her namesake. She is further survived by nieces, nephews, other relatives and friends.
Jamelee is preceded in death by her father; son Anthony Plavec II; mother-in-law Joan Plavec; and brother-in-law Joe Plavec.
A funeral service will be at 12 p.m. Saturday, Dec. 2, 2017 at CrossWay Church (W156 N10041 Pilgrim Rd., Germantown, WI 53022) with Pastor Jason Esposito presiding. Visitation will be at church on Saturday, Dec. 2, 2017 from 9 a.m. until 11:30 a.m. Interment will follow at Washington County Memorial Park.
In lieu of flowers, memorials are appreciated to Seoul Creek Farm (1896 County Hwy NN, West Bend, WI 53095), which will help Jamelee continue to provide horse lessons for her grandchildren.
A special thank you to Dr. Colin Mooney, Dr. Gary Herdrich, the Kraemer Cancer Center and Horizon Hospice for their exceptional care.
The Phillip Funeral Home of West Bend is assisting the family.