Obit: James M. Stoltman Jr., 30, of West Bend.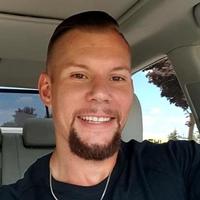 March 29, 2017 – West Bend, WI – James M. Stoltman Jr., age 30 of West Bend died Monday, March 27, 2017 due to injuries suffered in an accident. He was born July 21, 1986 in Omaha, NE to James and Kathleen (nee Miszewski) Stoltman.
James worked as a lawn specialist and was a very determined, hardworking man. In his free time he enjoyed playing basketball, working out and listening to music. He loved his cars and enjoyed showing them off to others.
James was a happy man and was very proud that he was going to be a father.
He is survived by his mother, Kathy Stoltman of West Bend and 4 siblings: Angel Weinert of West Bend, Slade (Lisa) Stoltman of West Bend, Ciara (Lucas) Malchow of Rubicon and Kennith (Molly) Canon of West Bend. He is further survived by his 6 nieces, 1 nephew, his grandmother, aunts and cousins.
James was preceded in death by his father when he was young and other family members.
Funeral services will be held Saturday, April 1, 2017 at 12:30 p.m. at Community Church, 2005 S. Main Street in West Bend. Burial will follow in Washington County Memorial Park. The family will greet visitors on Saturday, at the church from 11:30 a.m. until 12:15 p.m. In lieu of flowers memorials will be used to help provide a headstone for James.
The Schmidt Funeral Home in West Bend is serving the family.