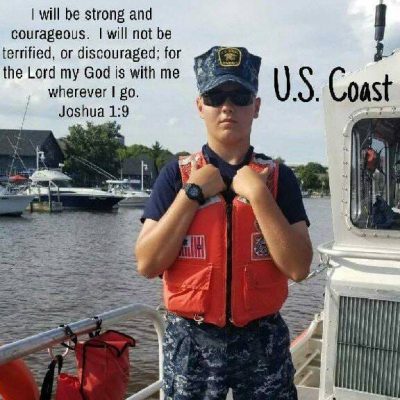 July 22, 2018 – Mayville, WI – James R. Boerst, 16, of Mayville passed away on Friday, July 20, 2018 at St. Joseph Hospital in West Bend as a result of an automobile accident.
James was born the son of Timothy and Victoria (Seering) Boerst on May 20, 2002 in Jacksonville, FL. He was attending Lomira High School and was coming up on his Junior year. James was a member of St. Theresa Catholic Church in Theresa.
He was a member of the U.S. Naval Sea Cadets Corps, Vollrath Div. for 2 ½ years. He enjoyed trapshooting and sporting clays. James also enjoyed fishing and "wrenching" on trucks.
James is survived by his mother, Vicky Boerst of Mayville; his father, Tim Boerst of Theresa; his sisters: Kayla Seering of Mayville and Jessica Boerst of New London; his maternal grandparents: Eunice and Randy Seering of Mayville; his paternal grandmother: Alice Boerst of Mayville; his special friend, Leah Resch of Allenton; and other relatives and friends. He was preceded in death by his paternal grandfather, James Boerst.
A visitation will be held at St. Theresa Catholic Church in Theresa on Tuesday, July 24, 2018 from 1 p.m. until the time of the Mass of Christian Burial at 4 p.m. at the church. Rev. Fr. Tom Biersack will preside. Interment will take place at St. Mary Catholic Cemetery in Mayville.