Obit: Jerome C. "Jerry" Booth, 83, of West Bend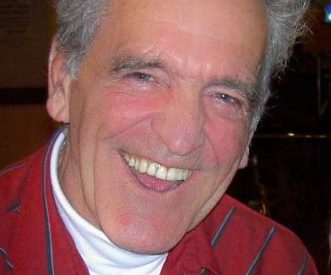 March 28, 2017 – West Bend, WI – Jerome C. "Jerry" Booth, 83, of West Bend, passed away on Thursday, March 24, 2017, at the Aurora Medical Center in Grafton.
Jerry was born on March 23, 1934, in Milwaukee, the son of the late Joseph and Marie (Kern) Booth. On September 3, 1959, he was united in marriage to Darlene Steber in Nevada. Darlene preceded Jerry in death in 1994.
Jerry was a proud member of the Iron Workers Local No. 8, through which he traveled around the country for work to construct many buildings, bridges, and other structures still in use today.
He was skilled and knowledgeable and even past retirement, he held onto a very strong work ethic which he passed on to his children and grandchildren. It was just one of many lessons he taught throughout his life, though some of which were best learned by way of "Do as I say, not as I do."
He held strong beliefs and opinions and was never one to back down from a fight because he always knew what he stood for. Though he was very strong-willed, he was also soft-hearted and cared deeply for the many children in his life.
With a quick wit and sharp sense of humor, no matter what life threw at him, Jerry always moved forward and lived life like there was no tomorrow.
He was truly a stand-out character, making an impression wherever he went, and certainly leaving behind a legacy of extraordinary memories and tales.
Those Jerry leaves behind to cherish his memory include two children, Debra Booth of West Bend and Jerry Booth of Stoughton; three grandchildren, Dan (Diana) Cannizzo, Tiffany Lucas (Greg Schoenung), and Alexander N. Spiros; four great grandchildren, Evan and Giana Cannizzo and Ethan and Noah Schoenung; three brothers, James "Jimmy" Booth, Bernie Booth, and Bob "Bebop" Booth; four sisters, Genevieve Pfeiffer, Jean Manteufel, Janice "Rosie" Lenz,  and Margaret Boehm;  and many other relatives and friends.
In addition to his wife and parents, Jerry was preceded in death by five brothers, John Booth, George Booth, Terry Booth, Joe Booth, and Tom Booth; three sisters Marie Frye, Florence Curtis, Rita Buth.
A visitation for Jerry will be held on Friday, March 31, 2017, from 2 p.m. until 5 p.m. at the Myrhum Patten Miller and Kietzer Funeral Home, 1315 W. Washington Street, in West Bend.