Obit: Jerome "Jerry" D. Geldnich, 72, of Hartford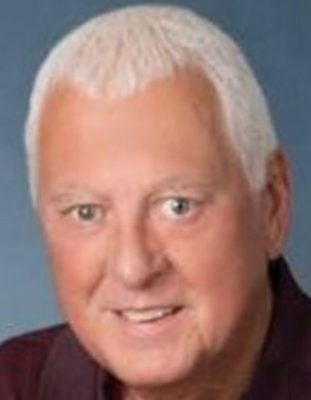 August 25, 2017 – Jerome "Jerry" D. Geldnich, age 72, passed away peacefully on Thursday, August 24, 2017 at the Hospice Home of Hope in Fond du Lac.  He was born on October 8, 1944 to Lester and Gladys (nee Gehrke) Geldnich.  He married Joanne Fieweger on May 24, 1969 at St. Killian's in Hartford.
He loved hunting with his buddies, and was a huge sports fanatic. He also enjoyed working outdoors on lawns. Jerry enjoyed being a barber in his younger years and continued to cut hair for friends and family until he retired from Huth Manufacturing and started golfing often.
Jerry is survived by his daughters, Kimberly (CJ) Portier, Nicole (Thomas) Williams; grandchildren Carter, Peyton and Avery Portier, Cooper and Colby Williams; siblings, Pat (Robert "Bugs") Freitag, Marlene "Perky" (Wally) Gundrum, Tom "Nuk" (Bev) Geldnich; brother-in-law Richard (Linda) Fieweger.  He is further survived by nieces, nephews, other relatives and friends.  Jerry is preceded in death by his wife, Joanne, his parents, parents-in-law Helmuth (Anita) Fieweger, sister-in-law Rita (Marcel) Wolf and great-niece Jennifer Freitag.
A Mass of Christian Burial will be at 6:00 PM on Wednesday, August 30, 2017 at St. Peter Catholic Church (200 E. Washington St. Slinger, WI 53086) with Father Richard Stoffel presiding. Visitation will be Wednesday, August 30, 2017 at church only from 3:00 PM until 5:45 PM. Burial will be Thursday, August 31, 2017 at 10:00 AM at Diefenbach's Cemetery.
A special thank you to the nurses at St. Francis Nursing Home and Rehab and the Hospice Home of Hope.