Obit: John H. Roemer, 71, of West Bend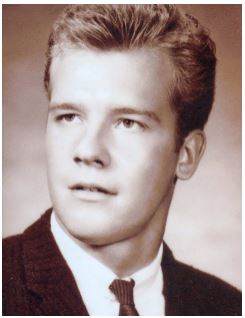 Sept. 15, 2018 – West Bend, WI – John H. Roemer, 71, of West Bend was called home to be with the Lord on September 13, 2018 at his home surrounded by his loving family.
John was born on December 30, 1946 in Two Rivers to the late Robert and Wendy (Puls) Roemer.  On April 5, 1969, John married Susan Klujeske at St. John's Lutheran Church in West Bend.
John graduated from West Bend High School in 1965.  He served in the United States Army overseas in Vietnam.  He was injured in action in January 1968 and was a Purple Heart recipient.  After his active duty ended he worked as a Veterans Benefits Counselor for the Veterans Administration from 1974 – 1991.  He started at the Milwaukee Regional VA Office and later worked nine years at the Phoenix, AZ office, before returning to Wisconsin.  John was an avid music enthusiast and had been a DJ in his early years.
Those John leaves behind to cherish his memory include his wife, Susan of 49 years; four children, Timothy (Melissa) Roemer, Kelly Gish, Erin (Zack) Zupke, Jay (Michelle) Roemer; six grandchildren, Caden & Colten Gish, Anna & Oliver Roemer, and Maxwell & Ella Zupke. Further survived by two brothers, Jim and Tom; two sisters, Jean and Susan; as well as nieces, nephews, other relatives and friends.
The memorial service in remembrance of John will be held on Wednesday, September 19 at 1pm at St. John's Lutheran Church, 809 S. 6th Avenue, West Bend, WI, with Rev. Jeff Dorth officiating.
John's family will greet relatives and friends Wednesday at church from 12pm (Noon) until the start of the service.
Memorials are appreciated to St. John's Flood Recovery and Cedar Community Hospice.
John's family would like to thank everyone for prayers offered, especially during his final days, and also for the wonderful care provided for him by Dr. Gary Preisler and Dr. Luiza Florescu; the nurses and staff of Cedar Community Hospice; and Pastor Jeff Dorth.
Myrhum Patten Miller & Kietzer Funeral Home in West Bend, WI has been entrusted with John's arrangements.