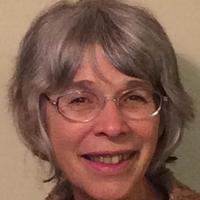 May 19, 2017 – West Bend, WI – Kathleen E. Zahn, nee Hoefert of West Bend died on Thursday, May 18, 2017 at her home at the age of 70 years. She was born on September 22, 1946 in Wautoma to the late Norman and Lucy (nee Hilgendorf) Hoefert.
On July 16, 1966, she was united in marriage to Gerald F. Zahn at Immanuel United Church of Christ in West Bend.
The family lived in the Boltonville area for 25 years. As an active participant of the community, Kathy was a member of the Boltonville Fire Department Auxiliary and a member of an area book club.
For more than 30 years, she worked at St. Joseph's Hospital in West Bend in the laboratory and with the IT department.
Over the years, Kathy's hobbies included gardening, traveling and "let's go for a walk."  Her green thumb was known by family and friends alike.  Her travels took her to many locations in the United States and Europe.  Above all else, family was what she cherished the most.
She was an active member of New Horizons United Church of Christ and Al-Anon.
Survivors include her husband Jerry; 2 children Judith (William) Neu of West Bend and Michael of West Bend; 6 grandchildren James, Jesse, Brittany, Emily, Elizabeth and Noah; 1 great-grandson Jaxon; 3 brothers and 3 sisters David (Gloria) Hoefert of East Troy, Richard Hoefert of Milwaukee,Norman (Carol) Hoefert of Two Rivers, Patricia (John) Mannen of Urbana, IL, Ann Knuth of Cambridge and Marie (Jason) Hintz of South Carolina; 1 sister-in-law Susan Hoefert of Naples, FL; long-time family friends Eric and Heidi Dhein of West Bend and Wesley and Barb Seyfert of Idaho; nieces, nephews, other relatives and friends.
In addition to her parents, she was preceded in death by 1 grandson Curtis and 1 brother Darwin Hoefert.
Funeral services will be held on Sunday, May 21 at 4:30 p.m. at New Horizons United Church of Christ, 9663 Hwy 144, Kewaskum (Boltonville). The family will greet relatives and friends during a period of visitation at the church on Sunday from 2 until 4:15 p.m.
Memorials to the charity of the donor's choice appreciated.
The Schmidt Funeral Home of West Bend is serving the family.