Obit: Leon H. Peters, 71, of West Bend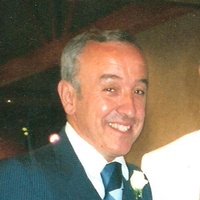 Jan. 6, 2018 – West Bend, WI – Leon H. Peters of West Bend died on Thursday, Jan. 4, 2018 at the Pavilion at Glacier Valley in Slinger at the age of 71 years.  He was born on June 9, 1946 in West Bend to the late Alex and Veronica (nee Schladweiler) Peters.
On October 27, 1973, he was united in marriage to Cynthia K. Lienemann at St. Frances Cabrini Catholic Church.
For many years, he worked as welder for Gehl Company and West Bend Equipment.  As a way to keep active and exercise, he also had paper routes.  He delivered The Daily News, Milwaukee Journal, the Post and the Advantage.
As a devoted husband, loving dad and proud grandpa, nothing compared to the love he had for his family. He also had a passion for farming on the Peters' family farm.
Later in life, he took part in the Parkinson's exercise  group at the Kettle Moraine YMCA River Shores branch.
Survivors include his wife Cynthia; 3 children: Jennifer (Brian) Benke of Beaufort, SC, Jeanne (Matt) Fitzpatrick of West Bend and Jeffrey of West Bend; 7 grandchildren: Zachary (Felicia), Brandon and Mason Benke, Gwendolyn and Quinn Fitzpatrick and Xavior and Savannah Peters; 1 step-great-grandson Dominic; his twin brother Alan (Rita) Peters of West Bend; 4 sisters: Donna Becker of Cedarburg, Marietta Guenther of Freeport, IL, Beatrice (Robert) Boldt of West Bend and Loretta Justman of West Bend; 5 sisters-in-law: Eleanore Peters of West Bend, Bethana Peters of Hartford, Christina Peters of Port Washington, Jean Beimborn of West Bend and Connie Faber of West Bend; nieces, nephews, other relatives and friends.
In addition to his parents, he was preceded in death by 4 brothers: Vernon, Gerald, Linus and Ralph; 4 brothers-in-law Glen Becker, Richard Gunther, Henry Justman and Norman Faber and a nephew and Godson Daniel Peters.
A Mass of Christian Burial will be held on Wednesday, January 10 at 7 p.m. at St. Frances Cabrini Catholic Church.  The family will greet relatives and friends during a period of visitation at the church on Wednesday from 4 until 6:45 p.m.
The Schmidt Funeral Home of West Bend is serving the family.