Obit: Mary Jane Kiemele, 75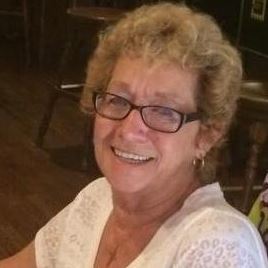 Mary Jane M. Kiemele (nee Schanz) age 75 of Hartford, Wisconsin (formerly of Adams, WI) passed away on Sunday, January 10, 2016 at Waukesha Memorial Hospital surrounded by her loving family.
She was born on September 7, 1940 in Milwaukee, WI to Kurt R. and Mary Jane E. (nee Schutz) Schanz. She was united in marriage to Howard A. Kiemele on July 20, 1991 in Milwaukee, WI.
In 1996 Mary Jane and Howard moved to Adams County and were long time members of St. John's Lutheran Church in the town of Quincy. Mary Jane enjoyed volunteering within the church especially putting her knitting and sewing skills to work for several community benefits and spending time with the youth-groups. She was very crafty and her grandchildren will never forget all of her artistic talents as well as the crafts they completed together. She also enjoyed gardening, going to rummage sales and thrift stores, and going on occasional trips to the casino. She will be remembered fondly of her willingness to help others and her generous spirit, and will be dearly missed.
Mary Jane is survived by her loving children, Michael (Diana) O'Connell of Waukesha, Jeffrey (Kelly) O'Connell of Hartford, Kevin O'Connell of Adams, Steve O'Connell of OH, Sheila (Joseph) Lucio of Oak Creek, and Julie (Peter) Wood of South Milwaukee; loving step-children, Colleen Wenzel of South Milwaukee and Dale Kiemele of Cudahy; 30 cherished grandchildren and 10 great-grandchildren; and dear siblings, Kurt (Betty) Schanz, Karen (Josef) Weber, Elaine Sanchez, Linda Petrie, and Lisa Sarnowski. She is further survived by several nieces, nephews, other loved relatives and friends.
She is preceded in death by her parents, Kurt R. and Mary Jane E. Schanz and her beloved husband in September 2014, Howard A. Kiemele.
Visitation will be held on Saturday, January 16, 2016 at the Shimon Funeral Home (824 Union Street Hartford, WI 53027) from 1:00-3:00 p.m.  with a short service to follow at 3:00 p.m.
Interment will take place on Saturday, January 23, 2016 in the Quincy Cemetery in the town of Quincy, Wisconsin.
In lieu of flowers, memorial contributions to the Riverview UW Cancer Center (410 Dewey Street Wisconsin Rapids, WI 54494) are appreciated.