Obit: Matthew William Beekman, 12, of Jackson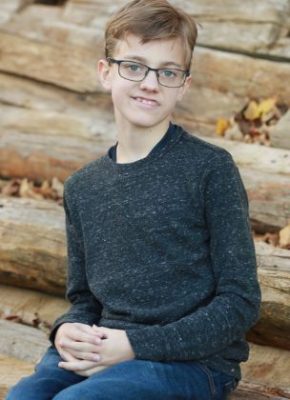 Jan. 16, 2018 – Jackson, WI – Matthew William Beekman, 12, of Jackson, passed away unexpectedly from a stroke on Sunday, January 14, 2018 at Children's Hospital, surrounded by his family. He was born on February 10, 2005 in Hartford, WI, the son of Mike and Sue Beekman. Matthew was a 7th grader at Badger Middle School where he played percussion in the band and was a member of the Forensics Club.
Matthew was known for his grit, determination, and tenaciousness. He never gave up, despite the fact that he faced many challenges in his life. Even though he faced these challenges, he surpassed any assumed limitations. He was most proud that he learned to ride a two-wheel bike last summer and was happy to share that experience with his big brother. A child with great wit, charm, and comedic timing, he went to compete at state for forensics in 6th grade–another goal met.  Playing for the Milwaukee Heat wheelchair basketball team for a year was something he was proud to do. Playing basketball for the annual Hoops for Heart tournament was a highlight for him.
Matthew was pure light. He lit up any room that he entered and because of his dogged determination, "never say never" work ethic, and vibrant personality, without knowing it, he challenged everyone he knew to become better people. He had a fantastic memory and loved history, had a remarkable musical ear, loved all sports, enjoyed Star Wars movies, looked forward to watching the Olympics and enjoyed listening to the music of his favorite composer, John Williams. He was just happy to be here and involved with his friends, family, and school. He lived his short life to the fullest.
There are many things we can learn from Matthew. Be happy. Find joy and give it to others. Be gracious. Laugh. Never complain. Work hard. Never give up. Accept no limitations that people place on you. Include everyone. And most of all, be kind and fair.
We would like to thank all of Matthew's teachers throughout his life, who were always kind to him, yet pushed him to reach his full potential; his many therapists who taught us how to work with Matthew and surpass what was initially expected of him; doctors, nurses and specialists who cared deeply for him; and finally, his many friends who included him in being "one of the guys".
Those Matthew leaves behind to cherish his memory include his mother, Sue Beekman (Matthew Walker); his father Mike (Jamie) Beekman; his devoted big brother, Evan Beekman; step-brothers, Austin, Dylan, and Brandon Wiedmeyer; grandparents, LaMont and Lorraine Page, and Wally and Linda Beekman; bonus grandparents Jim and Donna Markgraf, and Mary Walker; great-grandmother Nina TeBeest. He his further survived by aunts, Elizabeth Page and Wendy Stankowski, his uncle, David Page; cousins, Austin and Cade Stankowski; and many relatives and friends. He was preceded in death by his brother, Andrew and great grandfather, Howard TeBeest.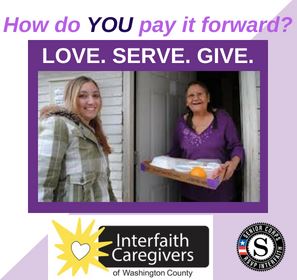 We will miss him beyond explanation.
A memorial service in remembrance of Matthew will be held on Saturday, January 20, 2018 at 3:00 p.m. at Trinity Lutheran Church, 140 N. 7th Ave West Bend, WI. 53095. The Rev. David Schoob will be officiating. Matthew's family will greet relatives and friends from 11:00 a.m. until the time of the service. In Lieu of flowers, the family would appreciate donations to YouCaring.com/FlyForMatthew.
The Myrhum Patten Miller and Kietzer Funeral Homes have been entrusted with Matthew's