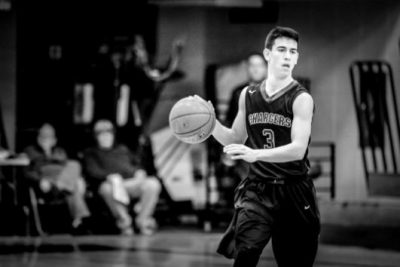 Jan. 16, 2018 – Jackson, WI – Down its leading scorer, Solomon Zarling, Kettle Moraine Lutheran pulled off a win at Berlin on Tuesday, topping the Indians 55-52.
The Chargers trailed 26-17 at the half, but rallied in the second frame, before sealing the win in overtime.
Grant Biesterfeld stepped up in Zarling's absence, scoring 18 points and adding 5 assists and 4 rebounds. This victory brings KML to 8-3, including a perfect 5-0 record in the East Central Conference.
Next on the Chargers' schedule is a home meeting with Kewaskum on Friday night.
Photo is of Grant Biesterfeld, courtesy of Diane Behm