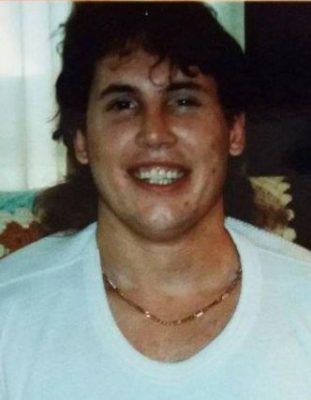 May 24, 2017 – West Bend, WI – Michael "Mike" Castaldo, 53, found peace on Monday, May 22, 2017 at Kathy Hospice, West Bend, WI.
He was born on June 4, 1963 to the late Robert and Evelyn (nee Fleischer) Castaldo in New York.
Mike was an adventurer and had seen much of the country, but was always drawn back to be close to family.
He had a big heart and was sensitive, funny, loved music, good books, all manner of sweets, and conversation.
He was always trying to make someone laugh.
Those Mike leaves behind to cherish his memory include his four children, Ian, Thor, Paige, and Hailey; their mom Babs, two grandchildren, Lucas and Athena; five sisters; Denise (Tim), Marie, Patty, Nancy and Kathryn; two brothers; Bobby and Russell (Mary), and many nieces, nephews; grandnieces and nephews, with special mention to Christine (Colin), her family, and many other relatives and friends.
In addition to his parents, he is preceded in death by brother Ed and sister Lori.
A memorial service in remembrance of Mike will be held on Friday, May 26, 2017 at 3:30 p.m. at the Myrhum Patten Miller & Kietzer funeral home, 1315 W. Washington St., West Bend.
The family will greet relatives and friends on Friday at the funeral home from 2:30 p.m. until the time of service.