Signs of the season: Music on Main kicks off Thursday, June 1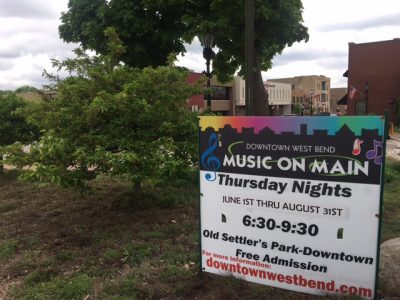 May 24, 2017 – West Bend, WI – Signs touting the 2017 season of Music on Main can be spotted on the corner in downtown West Bend.
A bit of R
ock n' roll will kick off the season Thursday, June 1 as The Now Band performs in Old Settlers' Park.
Make sure to stop by the food tent,
Cafe Soeurette
will be serving amazing fare!
Music begins at 6:30 p.m.