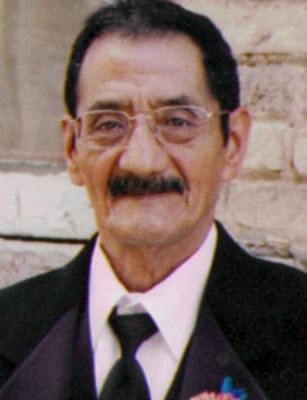 Nov. 10, 2017 – West Bend, WI – Miguel A. DeLeon, 75, of West Bend, passed away Monday, November 6, 2017.
Miguel was born on August 31, 1942 to Maria DeLeon (nee Marquez) in Guatemala.  He married Gloria (nee Breitensteion) on August 1, 1970.  Miguel worked at Elite Engines and Walmart and was previously employed at West Bend Company.  He was a former coach of the West Bend West Girl's Soccer Team and was one of the founding fathers of the United Soccer Club.  Miguel also formerly a custodian at West Bend High School.  He had a great love for animals, but most of all, loved spending time with his family along with his pets.
Miguel is survived by his wife Gloria, the "Beloved Mother" Maria, children Maria (Jason) Flasch, Gloria (Terry) Bennett and son Michael.  He is further survived by his grandchildren Donovan (Ashley) Coronado, Alysia Coronado, Michael DeLeon Jr., Isaiah DeLeon, Isabella DeLeon, great-great grandson Alex Baumeister, sisters Norma Yolanda DeLeon Morales and Irma Violeta DeLeon Morales, sisters-in-law June Wolfgang, Alice Fosco and Jean (Art) Bessel, nieces, nephews, other relatives and friends.  Preceded in death by his brothers-in-law Howard Wolfgang, Mike Fosco, sister-in-law Peggy (Dave) Fiddick.
A Funeral Service will be at 7 pm on Thursday, November 16, 2017 at the Phillip Funeral Home Chapel with Pastor Brent Wiede presiding.  Visitation will be at the funeral home on Thursday, November 16 from 4 pm until time of service (7:00 pm).
A Special Thank You to Steve Knapp the owner of Elite Engines and his wife Kathy and Craig for all the loving care they gave to Miguel.