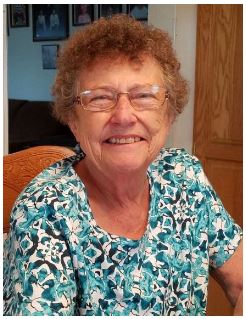 Sept. 23, 2018 – Kewaskum, WI – Norma I. Muench, 82, of Kewaskum, passed away on September 21, 2018, at New Perspective in West Bend, WI.
Norma was born on January 26, 1936, the daughter of the late Ervin and Meta (nee Moldenhauer) Schulz. On May 4, 1957, she was united in marriage to Eugene Muench at Peace United Church of Christ in Kewaskum.
She was a devoted wife, mother, and grandmother who will be truly missed. She loved her family, loved spending time with her grandkids, playing dartball and trips to the casino with her husband.
Those Norma leaves behind to cherish her memory include her husband, Eugene; four children, Al (Jane) Muench of Random Lake, Steve (Tracy) Muench of Campbellsport, Scott (Karen) Muench of Kewaskum, and Sandra (Marty) Chesak of Newburg; seven grandchildren, Kyle (fiancé, Megan) Wesenberg, Sarah (fiancé, Brittany) Muench, Erica Chesak, Jared Chesak, Lindsay Muench, Alyssa Muench, and Niki Muench; other relatives and friends.
In addition to her parents, Norma was preceded in death by a daughter, Carol Wesenberg; a son-in-law, Dennis Wesenberg; a sister, Florence (Edward) Hansen; her niece, Karen Weiskopf; her parents-in-law, Milton and Elsie Muench; a brother-in-law, Leroy (Hollis) Muench.
Funeral services for Norma will be held at 7:00 p.m. on Tuesday, September 25, 2018, at St. Lucas Evangelical Lutheran Church, 1417 Parkview Drive, in Kewaskum with Rev. Timothy Henning officiating. Burial will take place the next day at Lutheran Memorial Park in Kewaskum at 10 a.m.
Norma's family will greet relatives and friends at the church on Tuesday from 4 p.m. until the time of service.
The Myrhum Patten Miller and Kietzer Funeral Homes have been entrusted with Norma's arrangements.