Obit: Paula Jean Doyle (Herdrich), 71, of West Bend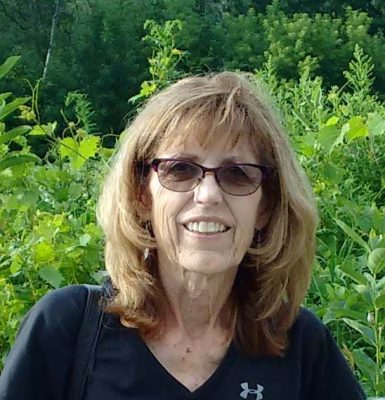 July 8, 2017 – West Bend, WI – Paula Jean Doyle (Herdrich), loving wife, mother and grandmother, passed away on July 7 at her home on Silver Lake after a difficult, but courageous, struggle with cancer.  Born December 30, 1945 in Waupun, WI to the late Robert and Martha Herdich (nee Van Houtte), Paula grew up in Tomah, WI and then attended UW-Madison.  She met her future husband of 48 years, David Doyle, while working for Washington County DSS in the summer of 1968 and they were married in December of that year.
Mid-career she decided to leave Social Work to pursue an interest in Nursing and worked for many years at St. Joseph's Community Hospital in West Bend.  In addition to her devotion to her family, she was an avid horse lover, cross-country skier and overall outdoor enthusiast. She truly embraced life and never let moss grow under her feet.
Those who will continue to embrace her memory include her husband David, son Damien (Elizabeth) and grandson Cooper and granddaughter Karin; son Quinn (Danielle) and granddaughter Layla; brother Gary (Pam) Herdrich, sister Mary (Richard) Simonsen; brother Robert (Cara) Herdrich), brother Jon (Mary) Herdrich; Aunt Loraine Guill (nee Herdrich); 14 nieces and nephews; countless cousins and many, many dear friends.
An informal celebration of her life will held at the Wundrock family farm at 2288 Pleasant Valley Road, West Bend, WI on Saturday, July 15th at 2 pm for family/close friends and 3:30 pm until 7 pm for all.  Memorials are not expected but can be made to either the Kramer Cancer Care Center (West Bend, WI) or the horse rescue organization Cool Breeze Helping Hands (West Bend, WI) and would be welcomed.
About Author
Hope Sanders