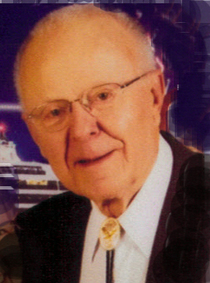 May 8, 2017 – West Bend, WI – Ronald "Woody" A. Widmann, age 81, passed away peacefully on Sunday, May 7, 2017 at The Kathy Hospice in West Bend.  He was born on February 27, 1936 in Milwaukee, WI to Sabastian and Josephine (nee Smith) Widmann.  He married his high school sweetheart, Betty (nee Ochowicz) Widmann on February 16, 1957.
Ronald enjoyed boating, fishing, trips, cruises, driving to Tennessee, walking and doing his yard work.   They loved country western dancing and all the great friends met along the way.  He especially loved spending time with his family.
Ronald is survived by his wife, Betty, of 60 years; son David (Kathy) and daughter Diane; grandchildren Jennifer Martinez, Jamie (Brad) Crayne and Julia Martinez; great-grandchildren Cameron, Ciera, Brady and Jacoby.  He is further survived by nieces, nephews, other relatives and friends.
Ronald is preceded in death by his parents, brother Ben, parents-in-law Leona (William) Ochowicz, sisters-in-law Lois Sager and Sandy Zimmermann,
A Funeral Service will be at 1:30PM on Thursday, May 11, 2017 at St. Luke Lutheran Church (4860 Arthur Rd Slinger, WI 53086) with Pastor Marsha Carrier presiding.  Visitation will be at church from 11:30AM until 1:15PM.  Entombment will follow at the Washington County Memorial Park.
Memorials appreciated and to St Luke Lutheran Church (4860 Arthur Rd. Slinger, WI 563086) and The Kathy Hospice (3232 Pleasant Valley Rd. West Bend, WI 53095)
A special thank you to the staff of The Kathy Hospice, the Kraemer Cancer Center and especially to Dr. Gary Herdrich for all the loving and compassionate care.