Obit: Rose J. Vogelsang, 103, of West Bend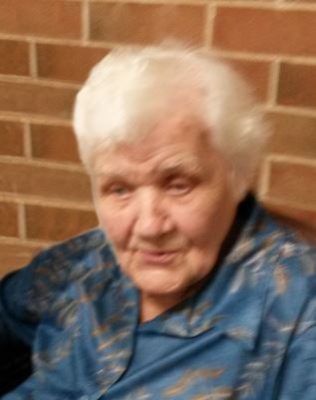 Jan. 1, 2018 – West Bend, WI – Rose J. Vogelsang, 103, of West Bend passed away peacefully on Wednesday, December 27, 2017.
She was born on September 11, 1914 to the late Jacob and Petronella (nee Peters) Vogelsang in the Town of Barton.
She worked at the West Bend Aluminum Defense plant from 1940-1945 then worked at Wesbar Co-Op from 1945-1950. In 1950 Rose worked at St. Joseph's hospital as a LPN until retiring after 35 years in 1985. For entertainment she loved bowling on several leagues, playing horse shoes, Sheepshead, golfing, fishing, and raising ducks and rabbits. Rose also loved to travel visiting most of the states, South America, Mexico, Canada, and Europe.
She was a member of many organizations including the Catholic order of Forresters, Apostolate of Suffering, Legion of Mary, Samaritan Guild, Young at Heart Society, St. Mary's Christian Women, and Kettle Moraine Support Service. She also was a lifelong member of St Mary's Immaculate Conception Catholic Church.
She enjoyed volunteering at both the Cedar Lake and the Samaritan Health Centers. She will be dearly missed.
Those Rose leaves behind to cherish her memory include her eight nieces, Sister Rita Vogelsang, Diane Lorenz, Mary (Russ) Abel, Veronica Bronikowski, Kay Vogelsang, Elizabeth (Bill) Mater, Barb (Jim) Kratz, and Eileen Fuellengraben; seven nephews, Harold (Arlene) Schuessler, Andy (Carol) Schuessler, Donald (Sandy Szanderek) Vogelsang, Mike Vogelsang, Greg Vogelsang, Jim (Avis) Vogelsang, and Patrick Vogelsang; many great nieces and nephews; other relatives and friends.
In addition to her parents, she is preceded in death by her twelve siblings, John – Father Gregory Vogelsang, Mary – Sister Speranda Volgelsang, Anna – Sister Sebastian Vogelsang, Marcus (Frances) Vogelsang, Cecilia (George) Schuessler, Elizabeth Vogelsang, Joseph Vogelsang, Frank (Anita) Vogelsang, Veronica Vogelsang, Michael (Eileen) Vogelsang, Peter Vogelsang, and Andrew Vogelsang; five nephews, Ralph Vogelsang, Mark Bronikowski, John Fuellengraben, Robert Vogelsang, and Paul Vogelsang; and a niece, Theresa (Jim) Sandusky.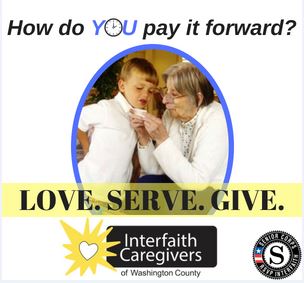 A Mass of Christian Burial will be held on Tuesday, January 2, 2018 at 11:30 a.m. at St. Mary's Immaculate Conception Catholic Church, 1610 Monroe St., West Bend.
The family will greet relatives and friends Tuesday at the church from 10:00 a.m. until the time of Mass.
A special thank you from the family to the nurses and staff at both The Fields and Allay Hospice for all their help and care.
The Myrhum Patten Miller & Kietzer Funeral Homes have been entrusted with Rose's arrangements.