Obit: Ruth Ann Bruesch (nee Duenkel), 93, of West Bend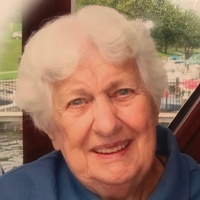 July 13, 2017 – West Bend, WI – Ruth Ann Bruesch (nee Duenkel) age 93 of West Bend died Tuesday, July 11, 2017 at the Waterford of West Bend. She was born August 25, 1923 in Barton to Arthur and Anna (nee Schneider) Duenkel and married Theodore G. Bruesch on October 23, 1948 in Barton. Ted preceded her in death on November 8, 2008.
Ruth was active in scouting for decades, first as a Cub Scout Den Mother, then Brownie Scout Leader and finally, Girl Scout leader. She and several other "retired" leaders formed their own informal "troop" and stayed close for many years, travelling and socializing.
She was awarded the St. Anne Medal of Service for her decades of service in the development of young people. Over the years she was also active in the Ladies Sodality of St. Mary's Parish and later the Christian Mothers of Holy Angels Parish.  In 2012, Pope Benedict imparted his Apostolic Blessing on her.
Ruth worked at Amity Leather Products during and after WW II, then Pries Apparel and finally The Fashion Niche dress shop until she retired. She also served as an election poll worker for many years.
Most importantly, Ruth and her husband endowed their seven children with the education, skills and work ethic needed to lead successful and productive lives.
Ruth is survived by her 7 children: Theodore Jr. (Susan) Bruesch of West Bend, Jane (Richard Propsom) Bruesch of Sturgeon Bay, Margaret (Phillip) Rybarczyk of Fuquay-Varina, NC, John (Mary Ann) Bruesch of Long Grove, IA, James (Barbara) Bruesch of Excelsior, MN, Daniel (Lisa) Bruesch of West Bend and Mary Ellen Bruesch of Milwaukee, 10 grandchildren and 6 great-grandchildren. She is further survived by her twin brother Ralph "Butch" (Phyllis) Duenkel of West Bend, 2 sisters-in-law: Marilyn Brush of Rockford, IL and Eileen Duenkel of West Bend, nieces, nephews and other relatives and friends.
She is preceded in death by her parents, Arthur and Anna Duenkel, her husband, Theodore Bruesch, 4 brothers: Edward Duenkel, Arthur Duenkel Jr., Albert Duenkel, Carl Duenkel, and her sister Marie Frings.
The family wishes to express their gratitude to the caregivers at The Waterford of West Bend.
A Mass of Christian Burial will be held Monday, July 17, 2017 at 10:30 a.m. at Holy Angels Catholic Church with burial following in Holy Angels Cemetery. The family will greet visitors at the Schmidt Funeral Home in West Bend on Sunday, July 16th from 4:00 p.m. until 7:00 p.m. and also at Holy Angels Church on Monday from 9:30 a.m. until 10:15 a.m. Masses to be offered at Holy Angels Church or memorials to the Girl Scouts of America are appreciated.
The Schmidt Funeral Home in West Bend is serving the family.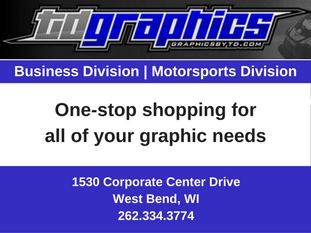 About Author
Hope Sanders