Obit: Thomas Willison Heermans, 91, of West Bend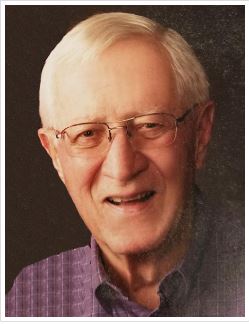 Jan. 22, 2018 – West Bend, WI – Thomas Willison Heermans, 91, of West Bend, was called home to be with our lord and savior on Saturday, January 20, 2018 while at The Kathy Hospice in the town of Polk.
Tom was born on April 24, 1926 in Milwaukee to the late Thomas Minton and Vera (nee Baxter) Heermans.  Following his high school graduation, Tom enlisted in the United States Navy where he honorably served his country during WWII.  Shortly after the war, he met the love of his life, Elizabeth Ann Hobson.  They were married June 24, 1950 in Milwaukee.  Tom graduated from the University of Michigan with a B.S. in Industrial Design.  He enjoyed a successful career at Regal Ware for over 25 years before retiring as head of industrial design.
Tom was a faithful Episcopalian his entire life and enjoyed many years singing in the church choir.  Since his college days, he remained an avid Wolverine fan and looked forward to reuniting with old friends at football games.  He was an avid golfer and enjoyed traveling with his wife.  Recently he was chosen to participate in an honor flight.  He loved Dixieland jazz, a good Martini and telling a good joke.  Tom was very social and had many friends, but nothing was more important to him than his family.  He especially enjoyed spending time with his grandchildren.
Those Tom leaves behind to cherish his memory include his loving wife, Betty; five children, Jill (Jeff) Anderson of Meridian, ID, Tom (Chris) Heermans of Flower Mound, TX, Jody (Bill) Kraemer of West Bend, WI, Joy (Josif) Wittnik of Appleton, WI, and Jan (Roger) Grosz of West Bend, WI; 13 grandchildren, Sara, Trisha, Matthew, Stefanie, Jerrod, Andrew, Erik, Kristin, Joelle, Kaley, Keyan, Jordan, and Jalynn; 13 great-grandchildren; a sister-in-law, Louise Heermans; and many other close relatives and dear friends.
In addition to his parents, Tom was also preceded in death by his brother L. Minton Heermans.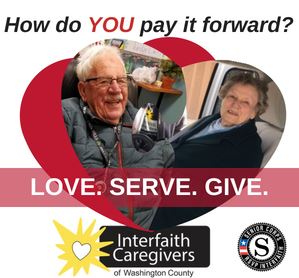 A Memorial Mass in remembrance of Tom will be held at 4 pm on Thursday, January 25, 2018 at St. James Episcopal Church (148 S. 8th Ave. West Bend, WI 53095).  Visitation will be at the church on Thursday from 2:00 pm until the time of Mass at 4 pm.  Burial of Tom's cremated remains will take place this spring in St. James's Columbarium.
Memorials to the Alzheimer's Association or to The Kathy Hospice would be greatly appreciated by the family.
The family would like thank the staff of New Perspective and The Kathy Hospice and extend a special heartfelt thank you to Liz Anderson and Mother Mindy Valentine Davis for their love and supportive care.