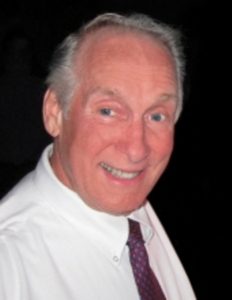 Mr. Bill Buck, of Colonial Parkway in Saukville, passed away while surrounded by family on Sunday morning, September 11, 2016. He was 77 years old. William was born in Winona, MN on November 10, 1938, son of Clarence and Margaret Mack Buck. The family moved to Milwaukee while Bill was small, and he attended local schools, graduating from North Division High School in 1958. On April 8, 1961, he was united in marriage with Kathryn Rusch at St. Leo's Catholic Church in Milwaukee. The couple settled on the north side and started their family, later moving to Saukville in 1970. Mr. Buck worked as a machinist and NC programmer for Milwaukee Gear Company for 34 years, retiring in 2000.
Bill had a great passion for religion, motorcycles, his music and painting, a passion only exceeded by the love for and pride in the family he and Kathy created together.
He was very mechanically inclined and could fix almost anything. In addition to riding his motorcycles on and off road, Bill enjoyed taking them apart and putting them back together.
Mr. Buck sang for many years with the Ozaukee Chorus and on many occasions sang and played his guitar in front of family and friends, even competing in area talent contests. His love of music extended well beyond that of a casual listener – one of his prouder achievements came later in life as he combined his two passions for faith and song when he recorded many albums of hymns, which he took great enjoyment in sharing with others.
Bill is survived by his loving wife of 55 years, Kathy, and their six children: Terry (Shelly) of Cedarburg, Jennie (Bill) Erhardt of Manitowoc, Micky (Dave) Treske of Cedarburg, James (Jayne) Buck of Omaha, NE, Dan (Shawn) Buck of Belgium and Matthew Buck of West Bend. He is also survived by 14 grandchildren, 1 great-grandson, sister Karen (John) Thorstenson of Menominee Falls, brother John (Sandy) Lundstrom of Milwaukee, nieces, nephews, other family and friends. He is preceded in death by his father Clarence, mother Margaret and beloved step-father Bernard Lundstrom. A Memorial Service will be held at 6:30 pm on Friday, September 16 at the Eernisse Funeral Home, 1167 Washington Ave., Cedarburg. The family will receive visitors at the funeral home from 4 pm until services at 6:30 pm. He will be laid to rest at St. Francis Borgia Cemetery, Mequon, at a later date.