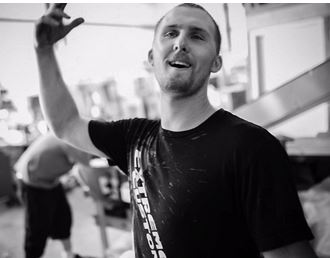 Nov. 13, 2017 – West Bend, WI – Zachary Isaiah Guyant, 22, of Ripon was taken from us much too soon on November 10th of 2017 from a tragic car accident. Zachary was born May 4, 1995 to Kristopher Guyant and Jennifer Cothern. Zachary attended Neenah High School for a time but was primarily homeschooled. He graduated officially in 2013 but finally got his diploma in 2016. Sadly, he was never given the chance to attend college but he was set on being a diesel mechanic and being paid to do everything he loved. Thanksgiving of 2015, Zachary met his future wife, Cheyenne Boettcher; it was love at first sight. Their relationship blossomed and soon they found out they were expecting their baby girl, Phoenix Marie Guyant, that they had always dreamed of.
Zachary was nothing short of a miracle all on his own. No matter what the situation or who he was talking to, he could put a smile on anyone's face at any time. He absolutely loved and dedicated his life to cars and being the most amazing father and husband he possibly could be.
Those Zachary leaves behind to cherish his memory include his wife, Cheyenne Guyant; his daughter, Phoenix Guyant; his father, Kristopher (Kelly) Guyant; his mother Jennifer (Chad) Cothern; his twin brother, Joshua Guyant; his older sister, Katie Guyant; his little brother Josiah Guyant; his paternal grandparents, James "Jim" and Katherine "Kitty" Guyant; and his maternal grandparents, Michael "Mike" and Mary Thill. He is further survived by all his aunts, uncles, cousins, friends, and every other person he ever had the chance to meet.
A memorial service in remembrance of Zachary will be held on Thursday, November 16, 2017 at 6:00 p.m. at the Myrhum Patten Miller & Kietzer Funeral Home, 15 S. Walnut St. Mayville, WI. 53050. Zachary's family will greet relatives and friends at the funeral home from 3:00 p.m. until the time of the service.
In lieu of flowers, memorials are appreciated to Zachary's family