June 18, 2019 – West Bend, WI – Alice M. Adelmeyer (nee Spaeth), 82, of West Bend, was born to eternal life on June 17, 2019 surrounded by her family at The Kathy Hospice in the Town of Polk after a courageous battle with pancreatic cancer.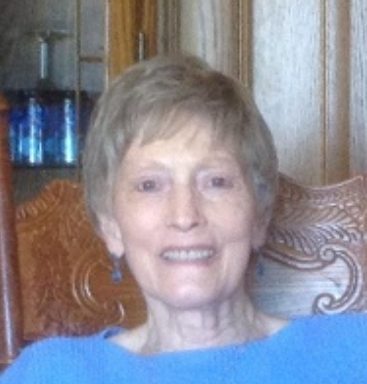 Alice was born on Oct. 21, 1936 in the Town of Polk, the daughter of the late Isadore and Lorraine (nee Hentz) Spaeth, The farmstead on which she was born and raised is now the site of the Washington County Fairgrounds.
She attended Holy Angels School and West Bend High School. She was united in marriage to Merlin Adelmeyer on August 21, 1954. Together, they raised five children. She worked for the Washington County Court House in the Clerks of Courts as a bookkeeper for 25 years, retiring in 1998. She was a devout Christian and loved her church family, enjoyed volunteering for countless organizations, traveling with family and friends, playing cards in many card clubs, Tuesday morning coffee club, Scarlet Gems social club, enjoyed walking but most of all spending holidays with family and attending her grandchildren's sport events.
Those Alice leave behind to cherish her memories include her five children, Bonnie (Calvin) Flasch, Chris (John) Kallgren, Sue Adelmeyer (special friend Gene), Randy (June) Adelmeyer and Patricia Adelmeyer. Three adored and precious grandchildren, Ingrid (special friend Tanner Hawley), Johnny and Madeline Kallgren. She is further survived by her brothers and sisters: Sister Gabriel Mary Spaeth, Mary Ann (Lloyd) Verhaalen, Jerome (Diane) Spaeth, Tony (Mary) Spaeth, Bernie (Trish) Spaeth, Sister Laura Jean Spaeth, Ron (Helen) Spaeth, Rich (Judy) Spaeth and Lucy (Dave) Bingen and many nieces, nephews and many friends.
In addition to her parents, Alice was preceded in death by her husband Merlin, in-laws George and Wilhelmina Adelmeyer, brothers Charles Spaeth, Hank (LaVerne nee Adelmeyer) Spaeth, sisters-in-law Myrtle(Allen) Taylor and Myra (Elmer) Steger, niece/godchild Sharon Spaeth Lutz, nephews Charles, Michael and Dennis Spaeth, Gary, Joel and David Taylor.
The family would like to extend a special thank you to Dr. Charles Kaufmann, Dr. Marcie Berger, Dr. Colin Mooney, the nurses at the Kramer Cancer Center, Kathy Hospice, family and friends for their compassion, visits and meals during her illness.
She will be dearly missed by her family and friends.
A Mass of Christian Burial for Alice will be held at 12:30 p.m. on Friday, June 21, at St . Mary's Immaculate Conception Church, 1610 Monroe Street in West Bend. Rev. Nathan Reesman will officiate and burial will be in St. Mary's New Cemetery on Saturday at 10 a.m. Visitation will be at the church on Friday from 10 a.m. until 12:15 p.m.
In lieu of flowers, memorials to St. Mary's Immaculate Conception, Family Promise and St. Vincent De Paul would be greatly appreciated.
The Schmidt Funeral Home in West Bend is serving the family.