Obituary | Arnold C. Zoesch, 90
March 16, 2019 – Washington Co., WI – Arnold C. Zoesch, 90, passed away peacefully at home surrounded by family on March 14, 2019 in West Bend, Wisconsin.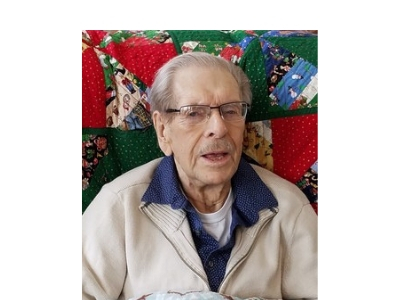 He was born in Milwaukee, Wisconsin on December 27, 1928 to Bernard and Agnes Zoesch (nee Lundgren). He married Doris Schmitt on November 18, 1950 in Milwaukee. They were married for 59 years before she preceded him in death. Arnold enjoyed golf and playing cards; he was a shrewd cribbage player. Arnold served his country in the Army during World War II. He was also a devoted husband and father.
Arnold is survived by his children David (Linda) Zoesch, Dianne (James) Louden, and Kristine (Brian) Miller; Grandchildren Timothy and Sara Louden, Natalie Betterly, and Nathan Schmolze; brother Jerome (Diane) Zoesch, and sister Darlene Carlson; and special friend Bonnie Gartner. Further survived by other relatives and friends.
A Memorial Service for Arnold will be held on Friday, March 22 at 11:00 am.m at St. Luke Lutheran Church (4860 Arthur Road, Slinger, Wisconsin 53086). A visitation will be held at the church from 10:00 a.m. until the time of service.
The family of Arnold would like to thank Horizon Home Care and Hospice, St. Luke Lutheran Church and The Phillip Funeral Home.