February 13, 2023 – Kewaskum, WI – Barbara Louise, 78, passed peacefully from her home in St. Cloud, Florida into the arms of her wonderful Savior, the Lord Jesus Christ, who escorted her to heaven on February 2, 2023.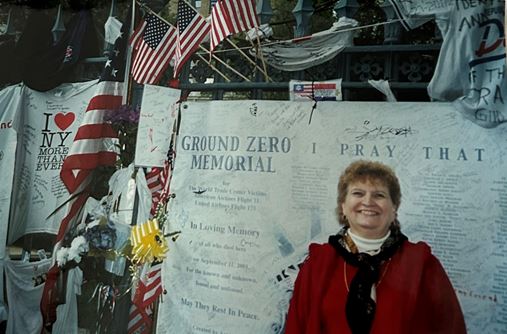 Barbara was born on September 29, 1944, in Milwaukee, Wisconsin, to Reno and Gladys (Heup) Lueck. She graduated from Hartford High School in 1962. After graduation, she was employed by General Telephone Company and married Robert Bauer in 1964 on November 10, 1990. She married David Nigh in West Bend, Wisconsin, and they moved to St. Cloud in 1992.
Barbara was employed at Campus Crusade for Christ (CRU) ministries Staff Services Department for nearly 20 years. Barbara and Dave served the Lord in Kaliningrad, Russia, and Kaunas, Lithuania for three years. Barb also went on several short-term mission trips to Afghanistan, Uganda, Ukraine, and Russia.
The couple also enjoyed cruises and were blessed to cruise the Caribbean several times along with Alaska and the Panama Canal. Barbara enjoyed many unique experiences from swimming in the Dead Sea to a safari in Kenya, as well as seeing the site of evil and cruelty at the Auschwitz Nazi death camp.
All told, Barbara had 41 countries stamped into her passports, including a wonderful trip to Israel in 1992.
Barb thanked God for allowing her to see so much of His beautiful creation. Barbara had a servant's heart and she demonstrated that throughout her life serving her precious Savior, the Lord Jesus Christ.
In retirement, Barb enjoyed her weekly gatherings at the clubhouse to play bingo, Bunco, and Dominos. She was also a very good cribbage player having learned at a young age from her dad. Barbara enjoys sports and cheering on the Badgers, Packers, and Tampa Bay Rays. She was in her element in the kitchen trying new recipes, and making wonderful desserts, especially poppy seed torte. She was a fan of the outdoors, a faithful daily walker, and was very fond of flowers, particularly roses.
Those Barbara leaves behind to cherish her memory include her husband David, daughters, Brenda (Craig) Eischen, Tania (John) Ryde, son Jason (Nina) Bauer, and stepchildren Scott (Mary) Nigh. Jeff (Carol) Nigh, David Nigh, Michelle Nigh, and DeAnna (Roger) Hojnacki. Grandchildren John Ryde, Nathan and Noah Eischen, Sander and Vanessa Bauer. Step-grandchildren Lindsay Nigh, Alyssa and Alex Nigh, Arron and Brian Hojnacki, Rocky Mogstad. Brothers-in-law Jerry Darmody, Vincent Nigh, Jerome (Beverly) Nigh; sisters-in-law Agnes Bird, Laura Nigh, Barbara (Dale) Timmler, and special one and only cousin Diane (Dennis) Kulpa, as well as numerous friends.
Barbara was proceeded in death by her parents, first husband, daughter Julie Bauer, brother Richard Lueck, sister and brother-in-law Nancy and Luke Laubenheimer, brothers-in-law and sisters-in-law Gregor and Anna Nigh, Alban and Dorothy Nigh, Margaret and Willard Blanke, Leo and Esther Nigh, Marion Darmody, Elvira Nigh and Lawrence Nigh; two special uncles and aunts George and Bea Kleinschmidt and Howard and Audrey Heup.
There is planned a Celebration of Life on Saturday, May 20, 2023, at 11 a.m. at the Kewaskum Annex Facility, 204 First Street, Kewaskum, WI.
The family expresses their gratitude for the loving care given to Barbara by the Vitas Hospice staff.