August 5, 2019 – Slinger, WI – Candi L. Mariahazy (nee Weimer) of Slinger, passed away peacefully with her family by her side on Sunday, August 4 at the age of 48. She was born on February 19, 1971 in Butler, PA to Robert Forsythe and Sandra (nee Brothers) Weimer.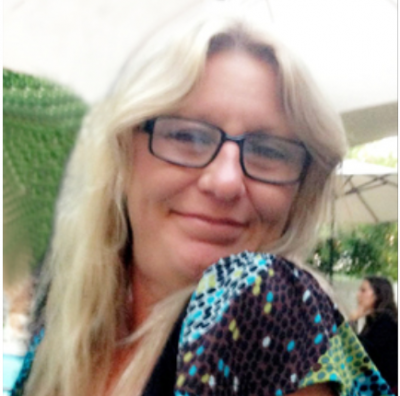 Candi attended Fremd High School in Palatine, IL while raising her daughter and working. She was a proud graduate of the class of 1989. Candi married Frank Mariahazy on October 13, 1990 then moved to PA, IL and settled in Slinger to raise their family. She was a restaurant manager of Wendy's Restaurant and was the first manager at the West Bend Wendy's location. Candi was involved with her kids in softball, theatre productions and very active with the community. She loved playing board games with her family and especially traveling with all extended family members. Candi was such a giving person and would help anyone without even thinking about it. Her strength during her battle with cancer was a testament to who she was as a person.
Candi is survived by her husband Frank, daughter Sharon Weimer, sons Frank Jr. and Janos Mariahazy, father Robert Forsythe, mother Sandra Brothers and sister Michelle Dalrymple. She is further survived by aunts, uncles, nieces, nephews, other relatives and many friends.
A Memorial Service will be at 2 p.m. on Saturday, August 10, 2019 at Phillip Funeral Home Chapel (1420 W. Paradise Dr., West Bend) with Rev. Richard J. Stoffel presiding.
Visitation will be at the funeral home on Saturday, August 10 from 12 p.m. until time of service at 2:00 p.m.
In lieu of flowers, memorials are appreciated to St. Jude Foundation (501 St. Jude Pl., Memphis, TN 38105-9959)