Obituary | Carl N. Tighe, 79, of Mayville
July 13, 2019 – Mayville, WI – Carl N. Tighe, 801 Dayton Street, Mayville, was called home to his Lord and Savior on July 12, 2019, at Hospice Home of Hope in Fond du Lac after a brief battle with bone cancer.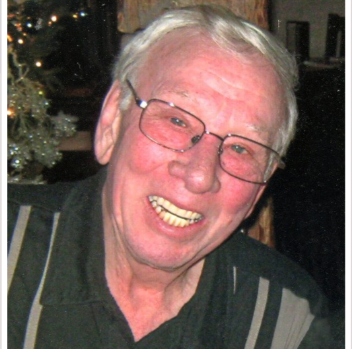 Carl was born September 23, 1939, in LeRoy to Walter and Elizabeth (Stadler) Tighe. He attended St. Andrews Catholic School and Mayville High School graduating in 1959.
Carlie began his working career as a roofer with his father and later years his brothers "Pat" and brother Jerry and lastly his brother Ken Tighe and brother-in-law, Max Strasser.
He proudly served his country in the Army Reserves from 1959 through the Berlin Crisis. Later he ran the Breeze Inn Bar between Mayville and Theresa and after that the Breeze Inn in Mayville. He became the co-owner of Woods Bridge on Lake Sinissippi and in 1986 bought The Pub Supper Club in Mayville.
In 1990 he married his best friend and partner Luanne Margelofsky Muche. Together they ran The Pub until their retirement in 2007.
Carlie touched the lives of many people and made lifelong friends during the years he ran his businesses. He will be remembered for always having a smile on his face, making the best Old Fashioned, and lending an attentive ear to your problems and joys. He was always willing to lend a helping hand when needed. Carlie was an avid Badger and Packer fan (even in the bad years) also a fan of stock car racing where he supported his nephews, Sam Strasser, Pat Tighe, and Mike Tighe in their hobby. He also enjoyed playing cards, going to the Casino and trying to beat his granddaughter, Mataya in cribbage.
Those Carlie leaves behind to mourn his loss and cherish his memory is his loving wife, Luanne; step-daughters, Janell (Bret) Loescher of Watertown, JoAnn (Scott Locks) Reed of Lomira; step-daughter-in-law, Michelle Muche Trombley and her husband Todd; grandchildren, Jordan Muche, Gavin, Miles and Grace Loescher and his little "princess" Mataya Reed; mother-in-law, Verda Margelofsky; sisters, Phyllis Strasser, Patsy Rusch and Georgene (Dan) Kohli; sisters and brothers-in-law, Betty Tighe, Sue Tighe, Dick and Karen Spiering, Merle and Lorraine Margelofsky, Larry and Cindy Margelofsky, as well as many beloved nieces, nephews relatives and friends.
Those awaiting Carlie in heaven are his parents, Walter and Elizabeth; step-son, Joel Muche; sisters and brothers, Sebastian "Pat"(Esther) Tighe, Irene (Frank) Youngbeck, Maxine Tighe, Jerry Tighe, and Ken Tighe; brothers-in-law, Max Strasser and Freeland Rusch; and father-in-law, Elmer Margelofsky.
Carlie was a faithful member of St. Mary's Catholic Church in Mayville as well as the Mayville American Legion.
A Mass of Christian Burial for Carlie will be held on Tuesday, July 16, 2019, at 2:00 p.m. at St. Mary's Catholic Church, 112 S German Street, in Mayville with Rev. Tom Biersack officiating. Burial of Carlie's cremated remains will be held at a later date at Graceland Cemetery.
The family will greet friends and family at the church on Tuesday, July 16, 2019, from 11:00 a.m. until the time of Mass.
The Myrhum Patten Miller & Kietzer Funeral Homes have been entrusted with Carlie's arrangements.