Obituary | Carol Jean Meinburg, 82
April 11, 2019 – Washington Co., WI – Carol Jean Meinburg, 82, passed away unexpectedly Wednesday, April 10, 2019.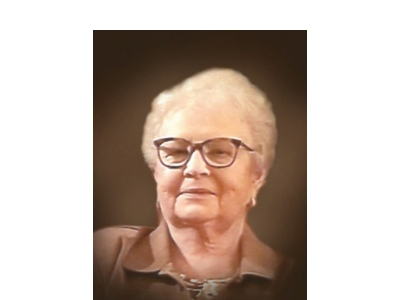 She was born in Milwaukee on March 23, 1937 to Edna (nee Hafemann) and Elmer Schultz. She attended Custer High School and graduated in 1955. After graduation, she married Richard Meinburg on June 27, 1959. She worked for many years at Bruner Corporation and then Valve Tec until her retirement in 2004.
Carol and her sister Dorothy have been nearly inseparable for the past 82 years. Carol loved spending time with her family and being at her home on Big Cedar Lake. She also had many wonderful friends and neighbors. Carol was devoted to the care and welfare of all animals, especially those that needed rescuing. She was always making room for injured animals and nursing them back to health. Carol was also a generous benefactor to the Humane Society and many other animal causes. Her love, compassion and kindness to everyone will be missed the most.
Carol is survived by husband, Richard; sister, Dorothy Bach; sister-in-law, Janet (Bill) Ryder and brother-in-law, Don (Sue) Meinburg; nephew, Robert (Susan) Bach Jr. and their children: David (Kaitlyn); Amanda; Jessica; and Jason. She was preceded in death by her parents; brother-in-law, Robert Bach Sr., and nephew, Todd Bach.
Funeral Service will be held at Wisconsin Memorial Park – Chapel of Flowers, 13235 W. Capitol Dr., Brookfield, on Wednesday, April 17, at 11:00 a.m. Visitation for family and friends from 10 a.m. until time of service. Memorial donations can be made in Carol's name to the Washington County Humane Society.