Obituary | Dale H. Becker, 69, of Germantown
March 30, 2019 – Germantown, WI – Dale H. Becker, 69, of Germantown died peacefully on Friday, March 29, 2019.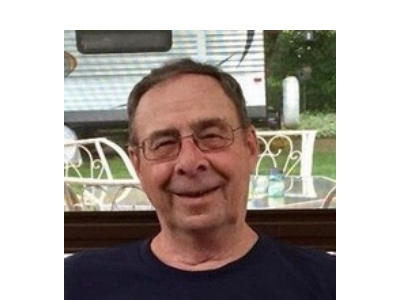 He was born August 15, 1949 in Whitehall, WI to Harold and Esther (nee Nelson) Becker and was raised on a dairy farm in Northfield, WI.
On September 4, 1971 he was united in marriage to Christine Dolata at St. Margaret Mary Church in Milwaukee.
Dale worked for Sears for over 42 years as a service technician. He was an avid fisherman, both from a boat and from the ice. He also loved taking road trips and camping. A highlight of every year was taking a camping trip with family and friends and unveiling his "Hatfield Special" which he put much thought and engineering into. He also used those skills when tinkering with any motor he could find. Dale enjoyed figuring out how things worked.
He had the gift of being a friend to all and could easily make people comfortable and calm. He was extremely approachable and had a knack for timing, whether entering a room or telling a story.
Dale is survived by his wife of 47 years, Chris, 2 daughters: Jackie (Eric) Pond of Wausau and Cori (Steve) Wind of Lisle, IL and 5 grandchildren: Ethan, Emmett and Grady Pond and Meagan and Nathan Wind. He is further survived by his 2 sisters: Sheryl Becker of Verona, WI and Vera (Duane) Nerby of Dodgeville, WI, brothers and sisters-in-law: Ann Becker of Hatfield, WI, Wayne Webster of Rice Lake, WI, David (Jane) Dolata of West Bend and Mike (Sue) Dolata of Waynesville, NC and cousins, nieces, nephews other relatives and many friends.
He is preceded in death by his parents, Harold and Esther Becker, his brother Fred Becker and his sister Myrna Webster.
Funeral services will be held Monday, April 1, 2019 at 3:00 p.m. at the Schmidt Funeral Home in Jackson. The family will greet visitors from 1:00 p.m. until services. In lieu of flowers memorials to St. Jude Research Hospital are appreciated.