May 5, 2022 – West Bend, WI – Dale Herbert Joeckel was born September 18, 1954, in West Bend, WI to Ruby and Virgil Joeckel. He grew up in Jackson, WI and graduated from Washington High School in 1972.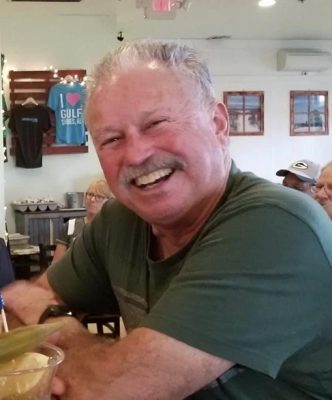 He joined his father at Mercury Marine in Cedarburg on September 28, 1972, and retired on September 28, 2018, from the Fond du Lac location.
Dale was an amazing father to three children and was lucky to have met his soul mate Jill. On April 28, 2022, Dale passed away in Fond du Lac. His beloved wife Jill carries on in life as well as their children, Craig (Amy), Lance (Tarah), and Brittany (Claudia); grandchildren, Gabriella, Amya, and Zander; brothers, Jim and Randy (Linda); and his sister, Tammy (Guy).
Come celebrate Dale and share your stories on May 14, 2022, from 2:00 p.m. -5:00 p.m. at the Eagles Club, 515 N Park Ave, Fond du Lac, WI
Services are in the care of Uecker-Witt Funeral Home, 524 North Park Avenue, Fond du Lac,
WI, 54935. Additional information and guestbook can be found at ueckerwitt.com