Obituary | Daniel C. Trapp, 84
March 20, 2019 – Washington Co., WI – Daniel C. Trapp, 84, passed away peacefully on March 17, 2019.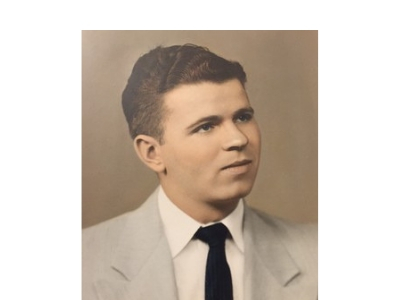 After a brief stint serving his county in the Army, Daniel returned home to his waiting love and remained married to his cherished wife Donna for 60 years. He retired from American Can Company after 35 years to pursue his loves of hunting, fishing, bowling, and visiting casinos. He taught all four of his boys to hunt and fish.
Daniel is survived by his wife, and children Bob (Cheryl), Mike (Mary), Bill (Leah) and Rich; Grandchildren Katie, David, Michael, Leanne, Jessie, and Jamie; great-grandchildren Jayme, John, and Carson. He is further survived by other relatives and friends.
Daniel is preceded in death by his parents and brother Jerome.
There will be a Mass of Christian Burial for Daniel on Friday March 22 at 3:00 p.m at St. Peter Catholic Church (200 E Washington Street, Slinger, WI). A visitation will be held at the church from 2:00 p.m until the time of Mass. Reception to follow.
The family of Daniel would like to thank Dr. Kaufmann, the staff at the Cancer Center at Community Memorial, and Horizon Home Care and Hospice for all of their care and support during his illness.