September 23, 2023 – Washington Co, WI – On the morning of Thursday, September 21, 2023, Daniel Alois Lecher passed away peacefully surrounded by the comfort and love of his family.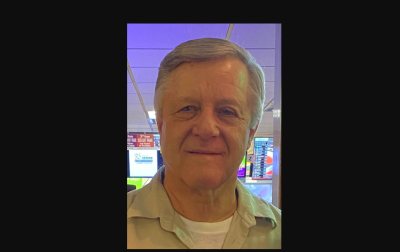 Born on February 11, 1947, in Grafton, Wisconsin, Daniel was one of five children of Leroy and Lorraine (nee Neuy) Lecher. He attended St. Lawrence Seminary High School and joined the US Army in 1968 serving during the Vietnam War until 1974. Subsequently, Daniel went on to study Forestry and Criminal Justice.
On November 10, 1979, Daniel was united in marriage to Sharon Hetzel (nee Grinwald) at St. Frances Cabrini Catholic Church in West Bend.
He was the Lieutenant Head of Detectives at the Washington County Sherriff's Department and retired in 2001 after 28 years of service.
Daniel was a nature enthusiast and found immense joy in hunting, fishing, and gardening. He was a frequent golfer and a skilled bowler. He cherished his eight grandchildren beyond words and they made him incredibly proud. Daniel's profound love for his family was unparalleled, and although his absence will be deeply felt, his memory will endure forever.
Those Daniel leaves behind include his loving wife, Sharon; his children, Nicole (Jerret) Lentz, Jerod (Tabitha) Lecher, and Lauren (Marshall) Harting; his grandchildren, Alia and Kaiya Schoofs, Addison and Corinne Lecher, Cadence, Harper, and Kinsley Harting, and Nolan Lentz; his mother-in-law, Grace Grinwald; and his siblings, Linda (Craig) Andrae, Kathy (Art) Schnur, Laurie Klemish, and Steven (JoAnn) Lecher.
Further surviving Daniel are Sharon's siblings, David (Barb) Grinwald, John (May) Grinwald, Mary (John) Mathieu, Ed (Roberta) Grinwald, Joe (JoAnn) Grinwald, Carol (Roger) Nelson, Mike (Alicia) Grinwald, Shirley (Mark) Rusniak, Nancy (Jim) Genz, Joanne (Jeff) Komp, Tony (Diane) Grinwald, Diane (Brian) Glynn, Pete (Cindy) Grinwald, Tom (Lori) Grinwald, and Jane (Mike) Faust, and many nieces and nephews.
Preceding Daniel in death are his parents, and father-in-law, Russell Grinwald.
Daniel's life will be honored with a private memorial service and burial with Military Honors at St. Michael Catholic Church Cemetery in Kewaskum.