September 23, 2023 – Neosho, Wi – With heavy hearts and indescribable sadness, we announce the passing of our beloved Sharon Ann Pinkowski at the age of 75. All who knew her were captivated by her thoughtful, graceful and hospitable nature.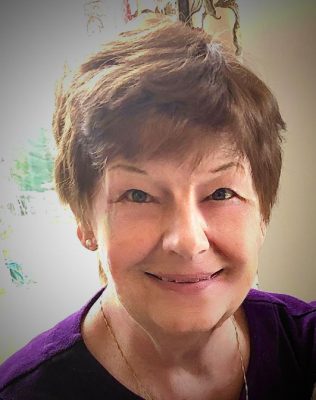 June 18, 1948 – September 20, 2023
Sharon "Toots" was born to the late Alois and Esther Pikula at St. Mary's Hospital of Milwaukee, WI. She was their only child and doted upon. Prior to graduating Mercy High School in Milwaukee, she met her neighbor, soul mate and future husband, Larry.
They lived and had their first daughter in Milwaukee, WI and later moved to Neosho, WI where they had their second daughter and settled for 34 years. After retirement, they picked up and moved to their dream home in Naples, FL where they have spent the past 13 years very happy and grateful for all they achieved in life.
Sharon loved nothing more than sitting on her beautiful lanai looking out to the
serene lake in front of her.
Sharon is survived by the love of her life and husband Larry (52 years), children Stacy Schweiger (Scott) and Jennifer Swanson (Steve) and grandchildren Emma, Nolan, Cole, Vale and Tripp. Her family was the center of her universe and wanted nothing more to shower everyone with her unconditional love.
Another one of Sharon's loves in life was hosting and entertaining. She never wanted anyone to go hungry or thirsty, and always offered a ham sandwich and a diet Coke for the road (just in case).
She welcomed all into her home with open arms and would often comment how much she
loved and appreciated family and friends who came to visit her.
In addition to entertaining, Sharon looked forward to making multiple trips to Hobby Lobby and the Dollar Store to pick up items for crafting. Our homes are peppered with all of Sharon's creations.
We extend our heartfelt gratitude to Florida Cancer Specialists and NCH North and the numerous clinicians, nurses, friends and family who have shown their love and support during this difficult time. Your presence and kind words are forever appreciated.
In lieu of flowers, the family requests donations to a charity that is important to you. A memorial celebrating Sharon's life will be held at a later date.
Rest in eternal peace, dear Wife, Mom and Grandma. We will love you always and forever.