Obituary | Donald 'Hooks' Muenchow, 83, of Juneau
May 1, 2019 – Juneau, WI – Donald "Hooks" Muenchow, 83 of Juneau passed away April 30, 2019, peacefully at home surrounded by family after a long battle with cancer.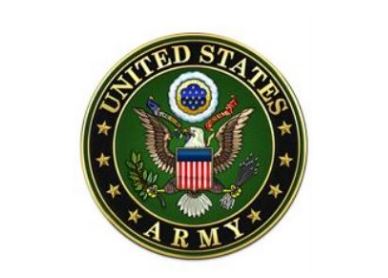 Hooks was born Aug. 30, 1935, in Juneau, to Hugo and Linda (Bauer) Muenchow.  He attended Juneau High School and in Jan. 1954, he entered the US Army.  He was a veteran of the Korean War and a member of the American Legion.  Hooks married Carol Lynn Schmidt on Sept. 28, 1963 at St. John's Ev. Lutheran Church in Juneau, where he was a member.  After his military service, Hooks was employed by the Dodge County Highway Department until his retirement in Jan. 1998.  Hooks always had fun, loved to travel, watching Wisconsin sports and listening to polka music.  During his life, he also loved bowling and playing softball.  Hooks enjoyed spending time with his family and friends.  He will be deeply missed.
Hooks is survived by his loving wife Carol, daughter Lynn Muenchow, son David (Keri) Muenchow, grandchildren Nicholas Muenchow and Noelle Muenchow, brother Ralph (Joan) Muenchow, brother-in-law Richard (Barbara) Schmidt, sisters-in-law Betty Schultz, Bonnie Gassner, Roseann (Floyd) Schraufnagel, Shirley Finke, Sherry (Bill Kolitz)  Ball, Kathy (Marvin) Giese. He is also survived by many nieces, nephews, other relatives and friends.
Hooks is proceeded in death by his parents, in-laws Earl and Evelyn Schmidt, brothers-in law Robert Schultz, Roman Gassner and Ronald Finke, nephews Jeffrey Schultz and John Finke.
The family would like to thank Pastor Brandt at St John's and congregation members who visited, the staff at Beaver Dam Community Hospital and Emergency Room, the staff at Hillside Hospice, Dr. Rory and staff at Dean Care and family, friends and neighbors who were our support.
Visitation will be held at St. John's Ev. Lutheran Church in Juneau on Friday, May 3, 2019 between 1:00-5:30 p.m. with a Funeral Service to follow at 6:00 p.m. Rev. David Brandt is officiating.
Private Interment.