August 29, 2019 – Lomira, WI – Douglas J. Schroeder of Lomira died on Wednesday, August 28, 2019 at his home at the age of 61. He was born on June 5, 1958 in West Bend to the late James and Elizabeth (nee Gronemus) Schroeder.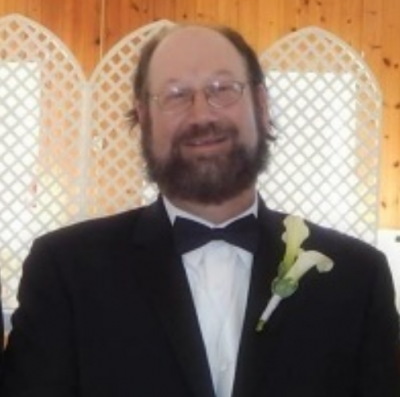 On October 25, 2014, he married Alyssa Radtke. After the birth of their son Malachi, he truly understood what unconditional love meant. His love and devotion to his wife and son will be forever remembered.
Everyone who met Doug became his friend. His kind and helpful nature was appreciated by many friends, family and neighbors.
Doug is survived by his wife Alyssa; their son Malachi; 2 sisters Paulette (Edward) Bauer of West Bend and Jean (Mike) Mattke of Menomonee Falls; his parents-in-law Richard and Linda Radtke of Fond du Lac; 3 brothers-and-sisters-in-law: Kourtny Moldenhauer of Lomira, Jennifer Radtke of Fond du Lac, Joshua Radtke of Fond du Lac; nieces, nephews, other relatives and many friends.
Memorial services will be held on Saturday, September 7 at 4 p.m. at the Schmidt Funeral Home in West Bend. The family will greet relatives and friends on Saturday from 2 until 3:45 p.m.
In lieu of flowers, memorials for the benefit of the family are appreciated.