April 17, 2022 – Dusanka (Diane) Buzdum, 56, was called home to The Lord on Sunday, April 10, 2022. Dusanka was born on March 21st, 1966 to Dara and Milan Buzdum, the fourth of three surviving children.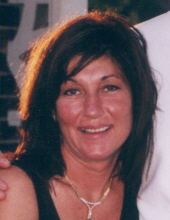 Dusanka is survived by her children Reiley and Dalton; her mother Dara; and her siblings Radomir, Zivko, and Boro. She is preceded in death by her father Milan.
Dusanka's life took root in Yugoslavia before she immigrated with her family to America at age five, eventually establishing her life in Butler, Wisconsin. It didn't take long for her family to find success in the bar industry, in pursuit of the American dream. Dusanka continued to pursue her dreams which led her to be the proprietor of the Jail House restaurant. She quickly became a pillar in the community creating an electric environment for countless individuals. She was a fierce and courageous leader and mentor. Dusanka had a way of embracing any coworker or customer that entered the restaurant.
Her memorable presence in the restaurant extended to everything she did in life. Dusanka was outspoken and had a sense of humor like no other. Her faith in The Lord was a guiding light not only for herself, but for everyone who sought comfort in her strong values and loving demeanor.
As her life evolved, her children became her true purpose on this earth. Once she became a parent her life was complete. Dusanka was committed to giving Reiley and Dalton a better childhood than she experienced. In them she instilled their faith, values, character, and determination. She lived for the happiness and health of her children.
Dusanka's generous spirit, loving attitude, and resiliency will never be forgotten and will continue to be admired by all those blessed to have known her.
Funeral services will be held on Monday, April 18, 2022 – 6 p.m. at St. Sava Serbian Orthodox Cathedral 3201 S. 51st Street Milwaukee. Interment Good Hope Cemetery. Visitation will be held on Monday from 3 p.m. – 5:45 p.m. In lieu of flower, memorials to the charity of your choice are appreciated.