February 23, 2020 – Hartford, WI –Elizabeth "Betty" C. Cain (nee Fraundorf), 95, of Hartford, Wisconsin passed away on Thursday, February 20, 2020 at the Brookfield Rehabilitation Center.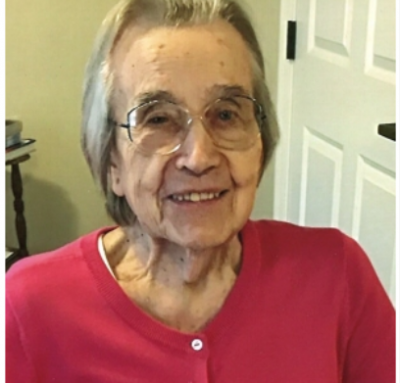 Betty was born in Hartford, WI on December 29, 1924 to William and Josephine (nee Zingsheim) Fraundorf. She married James Monroe on October 2, 1954 at St. Kilian Catholic Church. After his passing, she married Thomas Cain on August 7, 1982.
Betty's kindness touched everyone who was lucky enough to know her. Even though she experienced tragedy in her life, she never became bitter. She took joy in the little things around her and helped others to see the goodness around them. Her absence will be felt, but her memory will live on in the hearts of her loved ones, and on sunny days when the birds are chirping.
Betty is survived by her loving children, David (Deborah) Monroe, and Jane Snider; cherished grandchildren, Nathan (Tina) Monroe, Emma (Benjamin) Brudner, and Dylan Snider; great-grandchildren, Makenzi, Khloe, Kallie, and Calvin. Betty is further survived by nieces, nephews, other relatives and friends.
She was preceded in death by her parents; husband Jim in 1964 and second husband Tom in 1996.
Mass of Christian burial for Betty will be celebrated, Tuesday, February 25, 2020 at 12 p.m. at St. Kilian Catholic Church, 264 W. State Street, Hartford, WI 53027, with Rev. David LaPlante officiating. Family will greet relatives and friends at the church on Tuesday from 10 a.m. – 11:45 a.m.
Interment St. Kilian Catholic Cemetery in Hartford.