Obituary | Elmer V. Henrich, 100, of Trenton
Feb. 20, 2019 – Elmer V. Henrich, 100, of Trenton, passed away at his home with family at his side on Tuesday, February 19, 2019.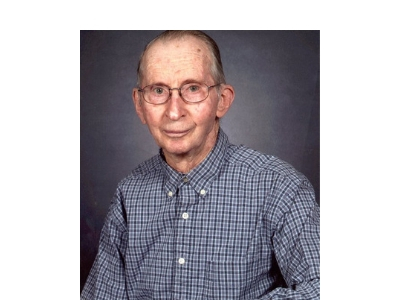 Elmer was born on December 16, 1918, in the town of Germantown, the son of the late John and Angeline (nee Schottler) Henrich. On August 21, 1943, he was united in marriage to Viola Heidtke in Eagleton. Viola preceded Elmer in death on December 1, 2003.
Elmer enjoyed working in the gardens and farmed his entire life. He was also employed by Hilgendorf Monument Company. Elmer enjoyed spending time with his family.
Those Elmer leaves behind to cherish his memory include two children, Russell Henrich of Waupun and Jeffrey Henrich of West Bend; four grandchildren, Patricia (Jeremy) Herbst, Amy Henrich, Ronald Henrich, Marie (Josh) McGinnis; six great-grandchildren, Anthony Herbst (fiancé, Lisa), Angela Herbst, Christopher Herbst, Jordan McGinnis, Peyton McGinnis, and Alyssa Herbst; a sister-in-law, Clarice Holz; a brother-in-law, Murray (Ruth) Heidtke; other relatives and friends.
In addition to his wife and parents, Elmer was preceded in death by a daughter-in-law, Betty Henrich; a brother, Herbert Henrich; four sisters, Gertrude (Arnold) Knuth, Dorothy (Arthur) Moll, Marion (Hirum) Hanks, and Edna (Melvin) Syfert; two sisters-in-law, Leona Lumpe and Florence Krause; and a brother-in-law, Herbert Holz.
Funeral services for Elmer will be held at 1:30 p.m. on Saturday, February 23, 2019, at the Myrhum-Patten Funeral Home, 1315 W. Washington Street, in West Bend. Rev. Rich Vincent will officiate and burial will follow at Washington County Memorial Park.
Elmer's family will greet relatives and friends at the funeral home on Saturday from 11:00 a.m. until the time of service.