July 1, 2022 – West Bend, WI – Eric D. Robanske, 72, of West Bend was called home to be with the Lord on Sunday, June 26, 2022, at his home with his wife by his side.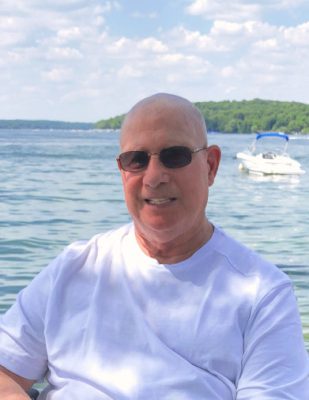 He was born on February 18, 1950, to the late David and Cleo (nee Ross) Robanske in Walla Walla, WA.
Eric was a great trumpet player in high school. He had a Plymouth Duster that he drove everywhere. Said that it would go 90 in no time and took advantage of it any opportunity he could, he even did a little street racing with it. After high school, Eric entered the United States Army National Guard. He talked a lot about working at the Navy Exchange at Mare Island and the Army Airforce Exchange with his best friend Jack Knight.
Eric lived in Alaska for a time. He shot a moose once and swore he would never do it again. Eric was an avid fisherman. He would fish any chance he got. He smoked and canned all his fish. Really enjoyed it when his family would come to visit and fish with him.  Fishing continued in Oregon and California, he especially enjoyed teaching his children. He spent a lot of time on the lakes and rivers fishing and making memories with family and friends.
Eric had a successful career as a Circulation Director at many newspapers. In his career, he challenged people for the better and rewarded them well. Many say he was the best boss they ever had.
Eric married the love of his life on July 20, 1998. Together they owned a small hometown newspaper for a number of years. They established themselves in the community and volunteered in many community organizations. Eric served on several committees, always enjoying helping others. Eric was a giver to all.
Those Eric leaves behind to cherish his memory include his wife, Diana Robanske; four children, Dave (Lorie) Robanske, Lesley Robanske, Rachel (Kris) Isitt, and Chad Robanske; six grandchildren, Devyn, Emily, Addison, Owen, Nash, and Kennedy; a sister, Diana Robanske; four brothers, Jim (Michelle) Robanske, Ron Wilcox, Mark Wilcox, and Ross Wilcox; other relatives and friends.
Eric is preceded in death by his parents, David and Cleo Robanske.
A private family Celebration of Life will be held.
In lieu of flowers, memorials to the family are appreciated.