Dec. 29, 2018 – West Bend, WI – Gary G. Moschea, 77, passed away Friday December 21, 2018. He was born on October 26, 1941 in Milwaukee, WI to Kenneth and Dolores (nee Brahm) Moschea. Gary graduated from Washington High School Class of 1959; served in the United States Marine Corps as a Lance Corporal and then graduated from UW Milwaukee Class of 1967. On September 18, 1965, Gary married the love of his life Elizabeth Garnier at Christ King Catholic Church in Wauwatosa and they were married for over 53 years.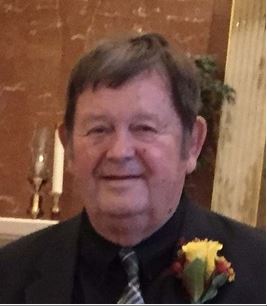 Early in his career, he worked for the State of Wisconsin, Milwaukee County and the Milwaukee Journal/Sentinel. He retired from Washington County after 35 years as the County's first Personnel Director.
Gary is survived by his wife Elizabeth, his children; Andrew (JoAnn), Anthony, Michael and Sarah, grandchildren; Vincent, Benjamin, Nolan, William, Ethon, and Hilary (Jared) Jakubowski, his mother Dolores, his brothers Dale (Patricia), David (Donna) and Scott (Mary), brother-in-law Robert (Diana) Garnier, sister-in-law Kathy (Jim) Kavemeier and brother-in-law John (Cindi) Garnier, nieces, nephews, other relatives and friends. He was preceded in death by his father Kenneth and brother Bryan.
Gary contributed to local youth sports, coaching little league baseball for 17 years in West Bend. He loved the outdoors, fishing and especially Door County. He and his wife Liz were antique collectors and owners of Evergreen Antiques in Egg Harbor, WI. He was an avid reader, especially of history, and enjoyed his family and dogs.
A Liturgy of The Word Service will be held at 10:30 a.m. on Saturday, Dec. 29 at St. Frances Cabrini Church (1025 S 7th Ave. West Bend) with Rev. Nathan Reesman presiding. Visitation will be held on Saturday, Dec. 29 at the church from 9:30 a.m. until time service at 10:30 a.m. Interment will be at Washington County Memorial Park Cemetery.
Memorials to the Washington County Humane Society and Wounded Warriors are appreciated.