May 2, 2019 – Washington Co., WI – Glen Alan Hockerman, 68, went to be with the Lord on Wednesday, April 24, 2019, after a traffic accident.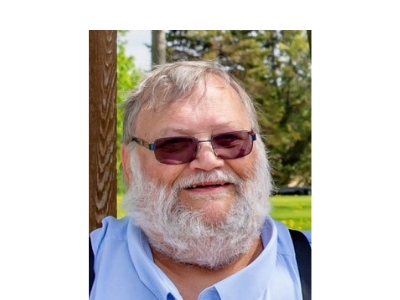 Glen was born in Milwaukee, WI, the son of Duane and Ethel (Nee Harris) Hockerman. Glen married Linda Sue Dutcher on March 19, 1988. They lived in Waukesha, WI for several years where their children were born, moving to their hobby farm in Washington County in August of 1996 with their family. Proudly raised "on the farm" were Jesse (Jill) Honeyager; Karl (Mary), Kevin (Nicole), and Jill Hockerman. Jesse and wife Jill had presented him with three beautiful grandchildren; Haley, Logan and Isaac, who he cherished.

Glen grew up in the business his parents founded, Gary Machine Co., of Milwaukee. He often told stories of early days emptying metal chips (one of his first jobs) and still today has one of the wheelbarrows. He spent 3 years in undergraduate studies at Whitewater University, and 7 years serving in Army Reserves, where he made Sergeant and was a cook. Some of his written recipes, like spaghetti, had to be factored down from portions for 500, which always made his wife laugh. Glen eventually served as Vice President of Gary Machine until its closing. Glen loved to be on the farm. He always said he enjoyed cutting grass and riding his old Case tractor to rough cut the paths in the forest portion of the farm. He also spent many hours in his skid steer. He enjoyed that machine most. He supported Linda's hobbies of raising goats and other critters, and even helped milk and raise goat kids. His quieter hobbies were reading many types of books and enjoying movies. He always went out of his way to listen, advise, and help in anyway he could. We will all miss being able to "ask Pa."

Glen is survived by his wife of 31 years and four children and their families. He is also survived by brothers Gary (Ann), Chris (Jana), and Kurt (Dawn), and their families.

The family wishes to express thanks to Washington County Sheriffs Department, Allenton Volunteer Fire and Rescue and any other first responders for their kind treatment and expert job. Also thanks especially to a woman who stopped at the scene to help, a Postal Worker (Jessica) who stayed with Linda till family arrived, and a kind neighbor who looked after Glen's loved dogs who were also involved. Also our dear neighbors the Hetfield family who came to help. Linda will never forget your caring.

Per Glen's wishes, cremation will be handled by Shimon Funeral Home and private service for immediate family. Any memorials wished to be left please direct to Operation Christmas Child or Washington County Humane Society.