November 5, 2019 – Allenton, WI –Harold (Henry) Seyfert, a prominent Allenton area farmer, died early October 27. It was the completion of a challenging journey with dementia and the culmination of a life of working farm-land that has been in his family for many generations.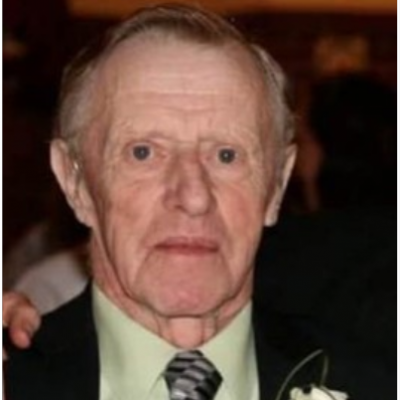 Harold took a simple family farm and turned it into a productive dairy business with his wife Margie, and daughter Mary by his side. Margie died September 29, just four weeks to the day before him. Mary and her family continue the legacy of owning and working the family farm as both Harold and Margie have been proud to witness.
Harold was born November 15, 1928 in the same farmhouse where he lived his whole life until June of this year. He then moved to The Cottages Memory Care facility near West Bend. On the farm he and Margie raised six children who learned a love of the earth and a disciplined, fierce work ethic. His five daughters still live near the family homestead.
Harold attended Aurora School, the neighborhood public school down the road from the farm, and graduated with an 8th-grade education. He regretted not attending high school yet was a life-long learner whose dedicated goal was to keep up with the ever-increasing improvements in agriculture.
An avid reader, he perused the family's encyclopedias every night before bedtime. He took classes to safely and properly use chemicals. He studied many agricultural publications.
As a young man he strived to improve and build up his herd of strong, black and white, silky Holsteins with good frames and deep pedigrees. These building blocks of good breeding have affected the farm's current herd, which is considered strong and carries evidence of Harold's decisions made over many years.
Harold first met his Margie at a polka dance. He was 17, she 15. That was it for him; there was no reason to look further. In 1952 he married the love of his life.They were together for 74 years, married 67.
Harold's love and devotion to Margie never faded. Their shared passion for farming was one of the bonds that kept the relationship strong and connected. His children believe that his death, following Margie's so closely, came from a broken heart.
Eventually, they were able to take time and enjoy the fruits of their labor and return to polka music and dancing. Throughout their late 50's and into their 70's, they traveled throughout the United States and Europe to enjoy music, dancing, and the many friendships they made along the way.
As retirement continued in his 80's, Harold was able to enjoy his grandchildren and great-grand-children in the simplicity of life within a very large family. In early Summer 2018 he attended the 1022 Club, an adult daycare facility which brought him joy and a new perspective on life and relationships.
Harold is survived by children Suzanne Milkus (Douglas Spaeth) of West Bend, Cindy Kuepper (Michael) of Allenton, Mary Dwyer (Tom) of West Bend, Patti Loomans (Brian) of West Bend, and Kim Pfeifer (Tim) of West Bend. He is also survived by daughter-in-law Alexandra Torinus. He is further survived by 14 grandchildren: Keri Spaeth (Bud Schlimgen), Chad Spaeth (Kristy), Kelly Milkus (Ryan Setterholm), Tony Milkus, Kami Spaeth (fiance' Michael Schwartz), Joseph Kuepper (Leah), John Kuepper (Mandy), Matt Dwyer (Kaylyn), Shannon Wolf (Mark), Jason Loomans (Rachel), Holli Loomans (Peter Kropp), Paige Pfeifer, Shane Pfeifer, and Megan Pfeifer. He has 21 great-grandchildren: Kayla, Brooklyn, Ali, Julian, Frankie, Max, Daisy, Lennon, Owen, Ava, Logan, Gwendolyn, Genevieve, Caleb, James, Mason, Riley, Isabelle, Mary, Tessa, and Hannah. He is also survived by sister-in-law Annette Krebs and brother-in-law Nick Mago.
Harold is preceded in death by his wife Margie (nee Lofy), daughters Jacqueline and Jean, and recently deceased son Steve; parents Walter and Ilma (nee Rosenthal) Seyfert; siblings Arland Seyfert and Delores (Seyfert) Steffen. He is also preceded by in-laws John and Isabelle (nee Schulteis) Lofy.
Friends and relatives are invited to attend a visitation from 10:00-11:45 on Sunday, November 10, at the Phillip Funeral Home Chapel,1420 W Paradise Dr. West Bend. Services will be at 12 p.m. with lunch to follow. Private burial will be on Monday, November 11 at 10 a.m. at St. Matthias Cemetery, Nabob (Town of West Bend).
In lieu of flowers, the family suggest donations to The 1022 Club (The Medical Center Foundation of Hartford), Cedar Community, The Cottages, or The Ozaukee Washington Land Trust.
Harold's daughters extend a special thank you to Ann and Cindy of Heart and Hands Home Care for being a friend to their father. Thanks also to the wonderful, empathetic staff at the 1022 Club, the caring hospice team at Cedar Community and the kind, tender-hearted staff at The Cottages for the compassionate care given to their father.