October 15, 2020 – West Bend, WI – Harold Raymond Disler, 71, passed away unexpectedly on October 14, 2020 at Froedtert Hospital in Wauwatosa with his wife and family by his side.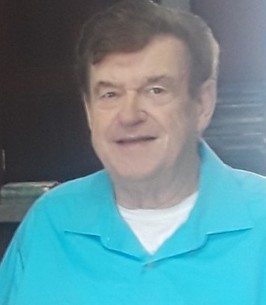 Harold served in the United States Army and was a Vietnam Veteran.
Harold enjoyed four-wheeling, fishing, working in his shed, vacationing, and spending time with grandchildren. He worked at Gehl's for many years.
Harold is survived by his loving wife of 48 years, Dianne: children Jennifer (Stefan) Haasch of Pence, Jeremy (AmyLee) Disler of Theresa, Steffany (Thomas) Casper of Brownsville. Grandchildren include Dylan, Ariel, Dawson, Aubrey, Kira, Elsa, Waylon. Step-grandchildren: Breana and Skylar. Harold is further survived by his brother, sisters, in-laws, and other family members.
Harold was preceded in death by his parents, Jacob and Gertrude Disler, and sisters-in-law Debbie Schairer and Jane Nickel, and brother-in-law Gene Krause.
A visitation will be on Tuesday, October 20 from 5:00 PM to 7:00 PM at the Phillip Funeral Home Chapel (1420 W Paradise Dr. West Bend, WI 53095). No service to be held after visitation.