October 15, 2020 – Town of Barton, Wi – Audrey Mae Klumb passed away on October 12, 2020 at the age of 82.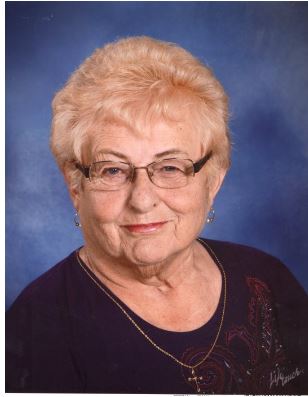 The youngest of five children born to Emil and Lena Klumb, Audrey lived her entire life at the family homestead on Highway D in the Town of Barton.
At vocational school, Audrey learned the art of cake decorating.  She then worked at Amity Leather in West Bend until her short stature made it too difficult to keep up with the pace set by piece work.
Audrey dedicated the rest of her life to running the household for her bachelor brothers who ran the dairy farm, pitching in whenever needed outside, whether it be driving tractor or taking meals out to the field, always making sure the "boys" were home to do chores on time.  The truth was she enjoyed the farm work more than the housework.
A lifetime member of St Lucas Lutheran Church in Kewaskum, Audrey was active in the Ladies Aid.  In her younger years, Audrey was active in the farm bureau and spent many hours working in the bureau's stand at the Washington County Fair.
Audrey spent many hours planting flowers and beautifying the property.  She loved animals, particularly her cats, and their beloved beagles. A favorite pastime was driving around the farm on her gator with a beagle at her side.  A close second was watching the Brewers play baseball.   Audrey loved to laugh and was a very special aunt to her nieces and nephews.
Preceded in death by her parents, her brothers-in-law Eldon Wulff and Tom Fowler, and nephews Danny Fowler and Scott Wulff.   Audrey will be missed by her brothers, Edward and Harvey, her sisters Arlene Wulff and Esther Fowler, nephew Kevin Wulff, nieces Karen, Kathy, April, Nina, Cheryl, and Linda, their spouses and children.
The family would like to thank the caregivers that made her laugh and smile and feel loved.