June 21, 2022 – Washington County, WI – Kenneth A. Heinecke of Campbellsport died peacefully with his family close on Monday, June 13, 2022 at St. Agnes Hospital in Fond du Lac at the age of 74 years.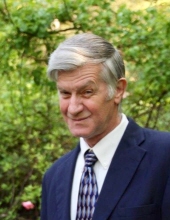 He was born April 2, 1948 in Kohlsville to Lester and Nelda (nee Koller) Heinecke. He grew up on the family farm in Kohlsville with his 7 brothers and sisters.
After graduating from high school, he proudly served with the United States Marine Corps, 3rd Battalion, 26th Marine Regiment. He was awarded two purple hearts while deployed in combat during Vietnam. Later, he became a member of the American Legion Post 483 in Allenton and Marine Corps League in West Bend.
Ken was an avid woodworker and loved many activities involving the outdoors, including camping and gardening. He also enjoyed a good game of sheepshead and listening and dancing along to polka music. He was a hard working, lover of life, who always met people with a smile. Ken was quick to lend a helping hand and above all else, he cherished the time he spent with his family and friends.
Survivors include his 4 children: Sherry (Dan) Couto of Concord, MA, Jeff (Kate) of Stoughton, Angie of Fond du Lac and Julie (Jason Berres) of Fond du Lac; 8 grandchildren: Isabella, Ally, Juliet, Pete, Nora, Elin, Alexander and Connor; his mother Nelda Heinecke; his former wife Kathleen (nee Hilt) Heinecke; 3 sisters and 3 brothers: Dianne Hetland of Rhinelander, Elaine Heinecke of Campbellsport, Merlin (Laurie) of Iron Ridge, Al (Jayne) of Allenton, John of Campbellsport and Jeannine (Marty) Mittelstadt of Campbellsport; nieces, nephews, other relatives and friends.
He was preceded in death by his father Lester and brother Jerry.
The family will greet relatives and friends for visitation at Holy Angels Catholic Church, 138 N. 8th Ave., West Bend, WI, on Friday, July 1 from 12 noon until 1:45 p.m. A Memorial Mass will be held on Friday, July 1 at 2 p.m. at Holy Angels Catholic Church with burial of the cremated remains to follow in Holy Angels Cemetery.