September 14, 2021 – Hartford, WI – Jack Allington McLean passed away on September 12, 2021, at 87 years of age.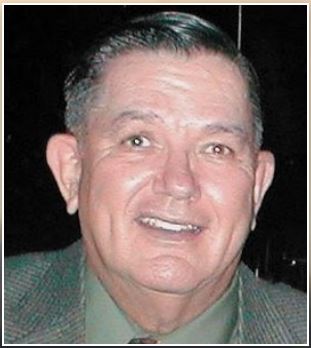 Jack was born to Howard and Opal McLean on February 19th, 1934 in Scottsbluff Nebraska, where he was raised, attended high school, and then earned a degree from the University of Nebraska. Prior to graduating college, Jack served in the United States Army. He married Barbara "Bobbi" McLean in Grant, Nebraska on November 9th, 1958. Jack worked as a Regional Sales Representative for Skelly Oil Company. In 1969 he moved to Wisconsin with Bobbi and their two sons, Mike and Scott. In 1970 he built The Richfield Skelly Truckstop and later added Truckers & Travelers Restaurant.
Jack spent his free time traveling, trapshooting, fishing, and carving. He enjoyed sharing each of these interests with his friends and family, making many wonderful traditions and memories along the way. Jack was also a member of Northbrook Church, where he and Bobbi attended for many years. Jack was known for making people laugh and finding something unforgettably funny to add to many conversations over dinner. Jack was a loving husband, father, brother, and friend who will be dearly missed.
Jack is survived by his son Mike (Laurie) of Slinger; his grandchildren Drew (Courtney) and Steve; and his great-grandchildren, Maddie, Abbie & Jude.
In addition to his parents, Jack was preceded in death by his brothers Tom and Jim, his wife Barbara "Bobbi", and his son Scott.
Jack's family would like to thank the staff at The Cottages and Cedar Bay East for their
intentional care for Jack over these past few years. In lieu of flowers, donations may be given to:
Fort Wilderness (P.O. Box 715 McNaughton, WI 54543)
or
Milwaukee Rescue Mission (830 N 19th Street Milwaukee, WI 53233).
A private Celebration of Jack's Life will be held at a later date.