February 18, 2020 – Lomira, WI – James A. Kohli, 71, of Lomira, passed away Saturday, February 15, 2020, at ThedaCare Regional Medical Center-Neenah, with his family by his side.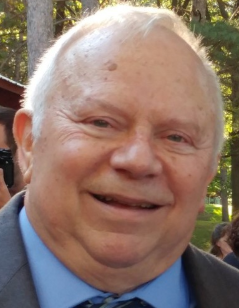 Jim was born on October 18, 1948, in Fond du Lac, the son of the late Alfred Sr. and Evelyn (nee Collien) Kohli. He grew up in Knowles, WI. On May 9, 1981, he was united in marriage to Ann Wirtz at Presentation Church in North Fond du Lac.
Jim was a Machinist at Danly IEM (Anchor Danly) in Beaver Dam for 27 years. He taught his children work ethic with near-perfect attendance and plenty of overtime during those years. He was a proud member of IAM Local Lodge 2053 (formerly 2052). He retired in 2013 and enjoyed retirement with his beloved wife, children and dog, Louie. He was a member of St. Luke's Ev. Lutheran Church in Knowles. Jim was a sweet and generous person who loved his family.
Those Jim leaves behind to cherish his memory include his two children, Dustin Kohli of Fond du Lac and Alissa Kohli (Scott Morfitt) of Eau Claire; 3 siblings, Alfred Jr. (Sharon) Kohli, John (Teddy) Kohli, Betty (Michael) Schraufnagel; four brothers-in-law, Michael (Medelice) Wirtz, Steve Wirtz, Paul Wirtz, and Scott Wirtz; one sister-in-law, Sue (Charles) Laurenti; nieces, nephews, cousins and other caring relatives and friends.
Jim was preceded in death by his wife of 38 years, Ann, in June.
Funeral services for Jim will be held at Noon on Friday, February 21, 2020, at the Myrhum Patten Miller & Kietzer Funeral Home, 350 Main Street, in Lomira. Rev. Matthew Kuske will officiate and burial will follow at Avoca Cemetery.
Jim's family will greet relatives and friends at the funeral home on Friday from 10:00 a.m. until the time of service.
Memorials to the American Heart Association or a charity of your choice is appreciated.
The Myrhum Patten Miller & Kietzer Funeral Home has been entrusted with Jim's arrangements.
The family would like to thank the staff at Agnesian HealthCare Emergency Care-Fond du Lac, Dr. Thomas Mattio and the caring staff at ThedaCare Regional Medical Center-Neenah, and the staff at Myrhum Patten Miller & Kietzer Funeral Home.